What does it mean to be brave?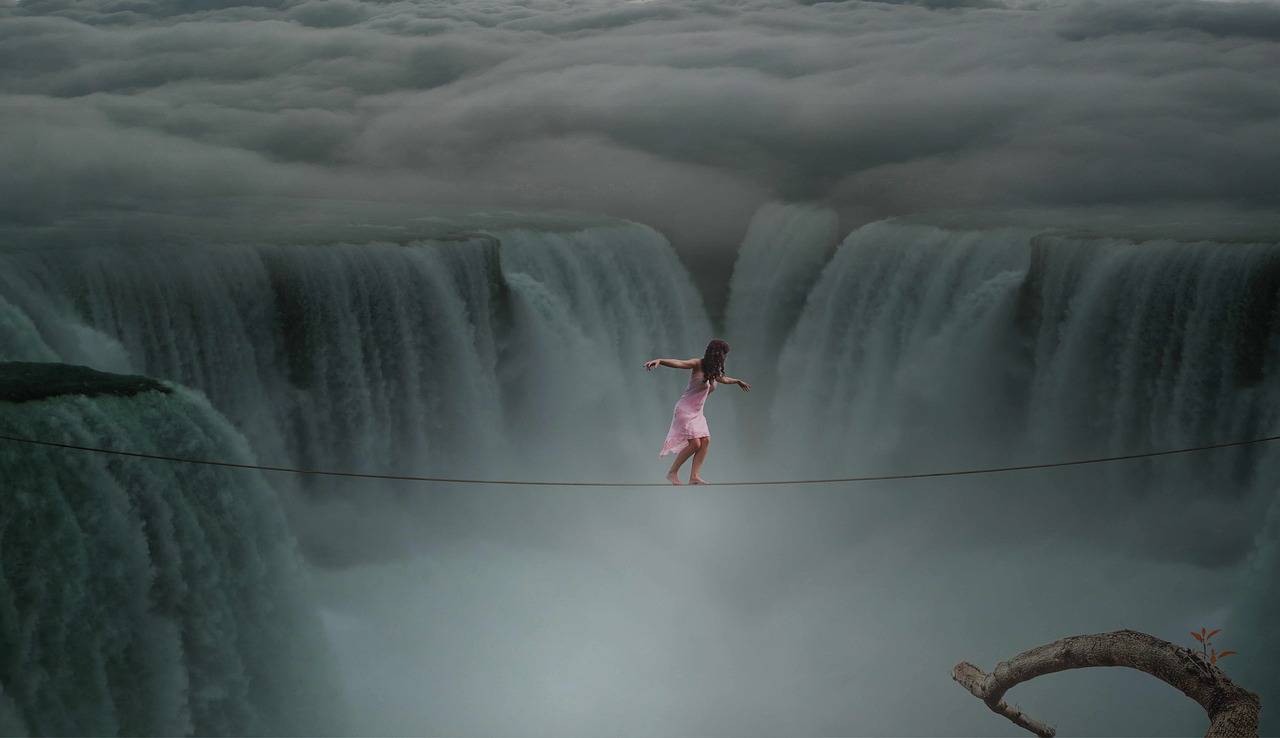 So this week had been Children's Mental Health Week, a campaign designed to shine a spotlight on children and young people's mental health. Their theme this year was 'Find Your Brave, all about helping kids to find their confidence and boost their self-esteem. 
Bravery is without a doubt something we need to encourage and nurture in children. Brave children are confident, resilient, believe in themselves, take risks, make mistakes – all brilliant qualities to embed in kids. But as we grow up, the word seems to vanish from our vocabulary. Even looking at the range of books we have, 'brave' is used in the title of plenty of books for young children, in one for teenagers and then nothing for us grown-ups! 
It's almost as if bravery has a finish line or an end point. You're given all the tools and encouragement to be brave, then you turn 16 and job done, tick bravery off the list! Except, as we all know, it's not that simple. 
As adults, bravery seems to be reserved for fighting the big battles. "He climbed Mount Everest – he was so brave", or "she beat cancer – she was so brave". Both of these are huge examples of bravery. The entire concept of doing something, or being, 'brave' can feel dramatic, daunting, or overwhelming. Being brave is something to be proud of! And pride is only reserved for the big stuff! Right? Wrong. 
When we use words like 'brave' to only describe the big stuff, the implication is that the 'small' stuff should be easy. And we all know that's not the case. Today's world is a multi-faceted, multi-layered, nuanced place which is constantly changing and one we need to constantly adapt to, but your world is your own. It's unique to you. You've got a bunch of rules that you adhere to, maybe you picked them up from other people, maybe they're from society in general, or maybe you inadvertently set them yourself. Other people might not understand them and might not see the walls that you see. People might look at your walls and think "That's easy, you can overcome that" or "My walls are much taller than yours, you need to get a grip". 
The fundamental thing we need to remember about life is we all have a different perspective. Sounds obvious but I don't think we truly appreciate what that means. We all see every situation differently. Consciously or unconsciously, our own situation or other people's. Every single thing we do is coloured by our own experiences, our own upbringing, our genetic make-up, and influences how we see things. 
Therefore, we have to determine what our own version of brave looks like. 
Brave can be if you deviate from what's expected of you, forge your own path, against the advice or wishes of those around you, because you know it's right for you. 
Brave can be stepping out your front door when it feels like the world is caving in on you.Brave can be saying hello to somebody you've never said hello to before. 
Brave can be accepting yourself as an unfinished, imperfect work-in-progress and being ok with that. 
Brave can be if you decide to start again. 
Brave can be just being yourself. 
So next time you don't think you're brave, I want to remember all the little victories you've accomplished simply by being here. By doing what you do every day. You're one of the bravest people in the world for simply existing. Well done, you.
Be the first to hear about new blogs!
Pop your email address below to sign up to our newsletter and be notified of new blogs! We'll also send you a discount code for 10% off your next order!
We'll send you a few emails a month about new products, special offers, VIP exclusives and plenty of tips to live a happy life! 
 *10% off does not apply to sale items or shipping. Offer only available online. Limit one per customer. Cannot be used in conjunction with any other promo codes.