15 Products That Will Help Your Child Deal with Anxiety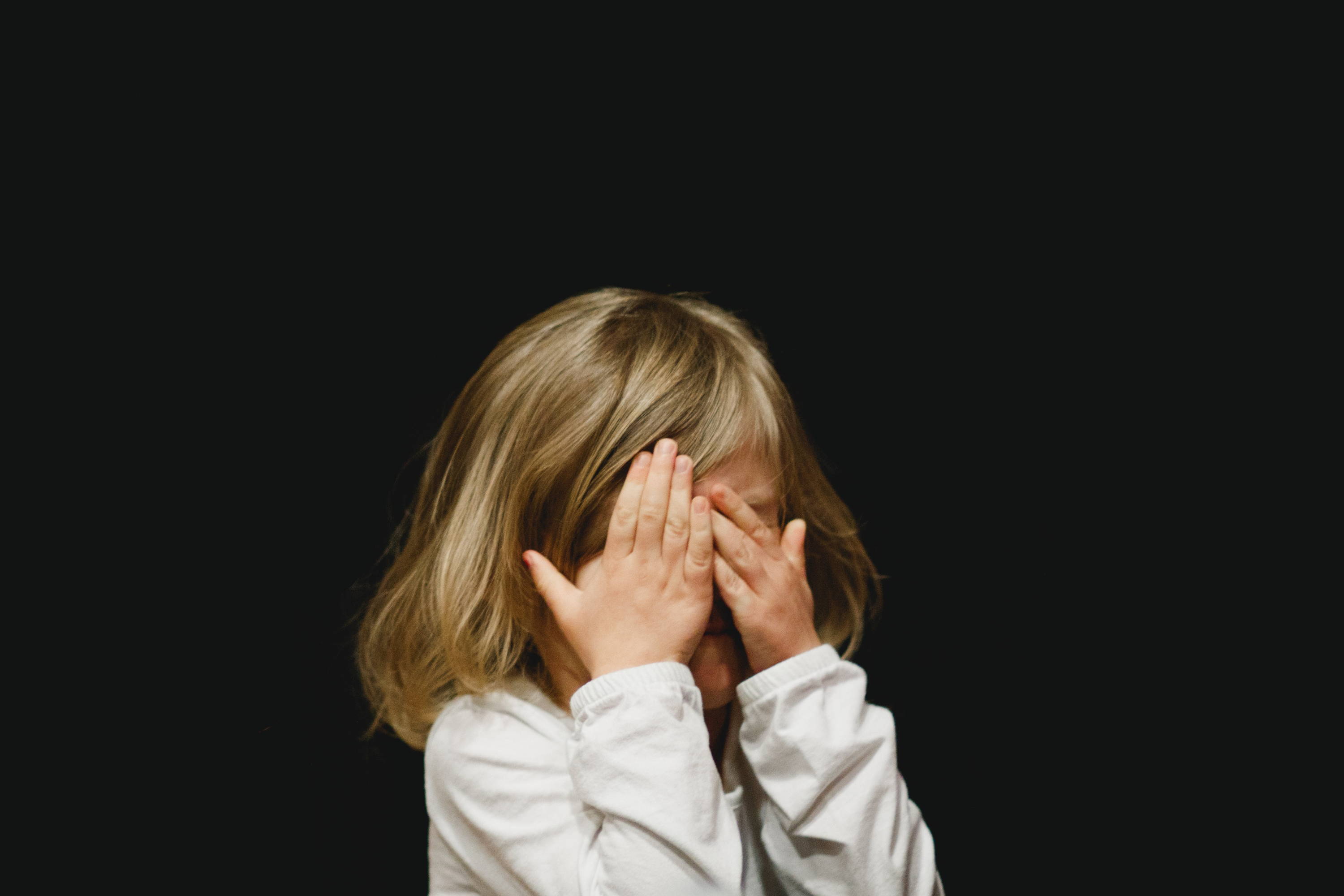 All children and young people can experience anxious feelings at any time during their lives, and this is a completely normal part of growing up. Periods in their lives such as exam times or starting a new school can fill a child or teenager with anxiety, and this is completely natural. However, if child is feeling anxious regularly, and over a longer period of time, it can start to affect their wellbeing, self-esteem and confidence.
We've heard from lots of parents of children of all ages that anxiety is a common struggle, especially with the pressures our children are facing in this day and age. From body image and social media, to exam and peer pressure, there are lots of different aspects of life which can leave your child feeling anxious.
We've put together a blog recommending our most popular and most effective products to help your child manage anxiety.
Tools to help your child manage anxiety
Recommended for: Ages 7 to 11
Remindfuls are a deck of cards created by us! Each deck contains 50 cards, each with an uplifting and comforting quote for those tough times.
Each reminder has been chosen and written to help children understand their feelings, be ok with them, learn about their worries and boost their self-esteem.
Also available for teenagers!
Recommended for: Ages 6+ (Not suitable for younger children)
Illustrator Angela Chick designed this movable mood scale pin to help her keep her anxiety and depression in check. She uses the scale to monitor how she's feeling so she stayed aware and on-top of her feelings.
We've heard from lots of parents, especially those who are parents to children with Autism Spectrum Disorder, that this mood pin is a great way of informing teachers and other pupils of how they're feeling. If your child sometimes struggles to verbalise how they're feeling, this is a great visual way of letting others know. Great for wearing on their coat or school jumper, or on their pencil case or bag.
Recommended for: Ages 6+
Mohdoh is mouldable aromatherapy dough, which, when you mould in your hands, releases an aromatherapy fragrance. It combines the tactile play of a fidget toy or stress ball, with the soothing aromatherapy fragrance, so you feel the benefits of both together.
This is great for both little ones and teenagers. If they find themselves feeling panicky or anxious, it's a really easy way to help them to ground themselves, as it gives them something to focus on, while the blend of essential oils gently calms them down.
Recommended for: Ages 6+
A great way to combat anxiety is to build a more resilient mindset. One of the best ways to do this is with the tools on our See The Good notepad.
Practices such as gratitude and reflecting on positives are fantastic for helping your child to build a more optimistic, positive mindset, and be less likely to be overwhelmed by their worries.
Recommended for: All ages
We originally designed this notepad for adults however we've been hearing from loads of parents that they regularly use it with their children!
Ask your child to think about what's worrying them and pop it in the first bubble. Then ask the question - is it within my control? If it isn't, breathe and let it go. If it is, there's another bubble for them to action plan what they're going to do.
This is a great little notepad that they can take with them wherever they go, and encourages them to confront their worries and be engaged with the emotional wellbeing.
Recommended for: All ages
Celebrating our successes - no matter how big or small - is important at any age. But if your child has been struggling with feeling anxious, this notepad is a fun and encouraging way to get them to look at the positives from their day.
As the end of the day, simply ask your child to note down something they did well today. The act of consciously taking time to think about what they're proud of encourages them to develop a positive mindset which will help to alleviate their anxiety.
Recommended for: Ages 6+
Push Poppers are a fantastic sensory toy for children who struggle with anxiety. They're a brilliant way to distract the mind and give your child a new focus, while they enjoy the relief of 'popping' the bubbles.
Recommended for: Ages 4 to 11
Anxiety can consume many aspects of life, and it's important to remember that anxiety doesn't define your child. This deck of affirmation cards are brilliant for celebrating what makes them unique and special, and is a refreshing way of exploring their emotions.
Books to help your child manage anxiety
Recommended for: Ages 7 to 11
No Worries is one of our most popular books and it's easy to see why. Kids love to doodles, draw and colour-in which is what makes this book so effective. It's packed full of things to do that use creativity to combat stressful moments and anxious feelings.
The various activities encourage children to be more mindful of their worries, and practice techniques such a kindness and self-care and mindfulness, all in a fun and engaging way. There's loads to keep them busy for weeks on end, all while they learn about their feelings, what they mean and how to feel less anxious.
Recommended for: Ages 7 to 11
As a parent, it can be hard to know what's best when it comes to helping your child ease their anxiety. This is a really helpful and insightful guide into what's happening for your child, and offers simple tips and lifestyle changes you can introduce to help them manage their worries.
Recommended for: Ages 5 to 11
This fun and engaging workbook is full of activities to help children self-learn and engage with their worries. It visualises worries in a way that really help children understand what's happening for them, and introduces a range of self-care tips and techniques to help them build their resilience and control overwhelming feelings.
Recommended for: Ages 11 to 18
Self-Care is one of the best tools at our disposal for managing anxiety, and this book is the ideal introduction for teenagers who need help managing stress, anxiety and overwhelm.
It covers a variety of topics, including the 'classic' sources of anxiety such as exams, body image and relationships, and is packed with tips, quotes and advice to help your teen navigate the ups and downs of adolesence.
Recommended for: Ages 11 to 16
Anxiety is just one of the mental health topics covered in this book. How Not To Lose It covers many aspects of teenage well-being, all written in a fun, grounded way that teenagers will easily relate to. It's a playfully illustrated book so there's no chance of your child getting bored reading it.
The book covers a variety of issues surrounding mental health, with anxiety being a big focus. It's full of practical advice, with tips on how to challenge negative thought patterns and plenty of self-care advice and support.
Recommended for: Ages 3 to 6
The HappySelf Journal is a series of journals, available for all ages, all designed to help us prioritise happiness. This is a brilliant tool for young children to start learning about their feelings and prompt helpful conversations around mental health.
Introducing these topics at a young age are a brilliant way of building a strong foundation to help children stay resilient.
Recommended for: Ages 15+
Written by the author and star of E4's My Mad Fat Diary, this book is written by somebody who gets it. It's a more mature read, as the author Rae Earl talks candidly about her experiences of anxiety, depression, OCD, eating disorders and self-harm, amongst others. However, the entire book is written with real heart, humour and warmth that everybody can enjoy.
She breaks down her experiences in a funny and relatable way that really get the message across, and does a fantastic job of helping anybody who's living with a "mixed-up mind".
All the products listed have been chosen as they are designed to ease the symptoms of anxiety in children and as not intended as a replacement to more in-depth medical interventions. If anxiety is having a serious and detrimental impact on your child's life and well-being, please make an appointment with your doctor or GP, your child's school, or get in touch with any of the support services listed below:
⭐ Mind – www.mind.org.uk – 0300 123 3393
⭐ Samaritans – www.samaritans.org – 116 123
⭐ Rethink – www.rethink.org – 0121 522 7007
⭐ Gofal – www.gofal.org.uk - 01656 647722
⭐ Young Minds - Youngminds.org.uk
⭐ Find a children's counsellor near you:
🗣 British Association for Counselling and Psychotherapy - www.Bacp.co.uk
🗣 Counselling Directory - www.Counselling-directory.org.uk