Share Some Happy - The Results
WOW! We need to start off by saying a massive THANK YOU! to each and every one of you who submitted a nomination for our Share Some Happy campaign. We were blown away by the amount of submissions we had.
Reading through them all was a really humbling experience as the things you shared with us were so heart-warming and touching, it was almost impossible to choose our lucky recipients (hence why it took a bit longer than expected, sorry!).
But we've managed to narrow it down to five, and we're please to announce they've been posted out and are winging their way to everybody as we speak!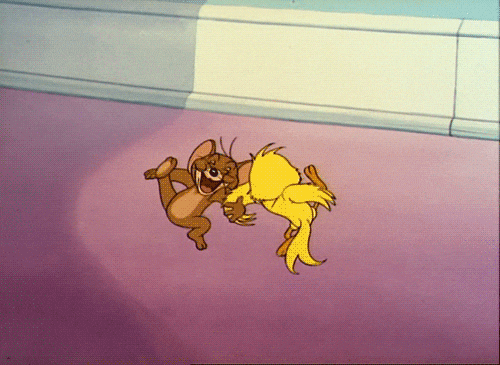 Now, onto those lucky recipients!
The stories people shared with us have been really personal so we wanted to "share some happy" with you lovely people, so we've changed their names, just to protect everybody's privacy. Scroll on to read all their stories and why we chose them!
"I don't know how she copes"

Anna has had a hard few years. Her husband suffered with multiple health problems before sadly passing away not long after they moved into their first house together. Consequently, her health suffered with all the stress and strain. As her nominator put it, "I don't know how she copes". Hopefully our box of happiness is a small gesture which puts a smile on her face and helps her to keep going! 

 

"She is an absolute joy to know"

Laura is a mum to two wonderful children, volunteers at the local football club and is second mum to all her children's friends who head around to her house regularly. On top of all this, she's had a rotten year with her health, suffering with chronic pain, sometimes being unable to get out of bed. Laura was nominated as her friend just wanted to remind her how much she loves and admires her, and for being the sunniest friend in her life!

 

"She has a passion for helping people" 

Emma struggles with low self-esteem but wanted to do her bit to help people so campaigned to become a local councillor. At only 26, she ran a fantastic campaign, sharing all her ideas for change in the community, however she sadly lost by just a few votes. Emma was nominated as her friend wanted to give her a pick-me-up and remind her how special she is! 

 

"She deserves a bit of pampering in an otherwise chaotic world"

Diana recently became the guardian to four young children when her nephew could no longer look after them. Her parenting years were over, but with the possibility of them being put into care and separated, she selflessly took on all four children to keep them together as a family. The children have had a bumpy start in life but Diana handles everything with grace and humour alongside working fill time. 

 

"She has so much strength and determination" 

Leanne has been suffering with mental health issues for the past six years and has been in and our of hospital many times. She's worked really hard to keep going and is now moving out into her own home. Her mum wanted to nominate her for all the strength and determination she's shown as she starts a new chapter in her life. 
Thanks again to everybody who nominated - I'm sure you can agree we have five worthy winners! 
If you want to read more about the original campaign,
click here
. 
Lots of you have been getting in touch to ask if you could buy the Share Some Happy box if your nominee didn't win. Well, we're happy to announce that you now can!

At just £14.99, you get everything included in the box, including a personalised postcard to the lucky recipient, and to top it all off, free delivery!

Click the button below to Share Some Happy!