14 Products to Help Combat Stress at Work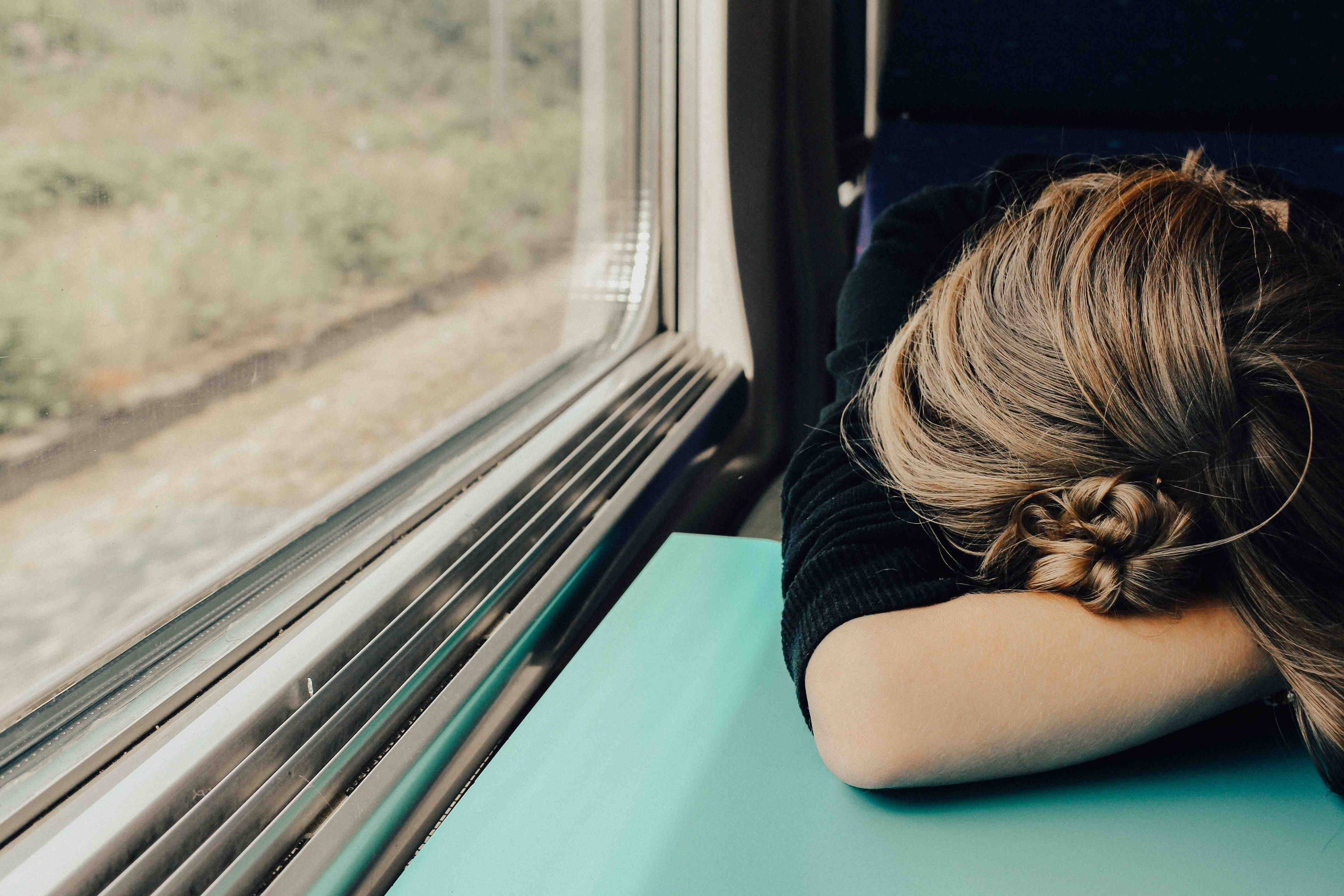 For a lot of people, work is one of the biggest sources of stress in our lives. From the mounting deadlines, endless To-Do Lists and constant pressure, our workplaces can be a hotbed of stress and anxiety. According to the HSE, in 2017/18, nearly 600,000 people reported that the workplace stress was making them physically ill.
Stress doesn't just exist in the workplace, as often it gets carried over into our home lives and has a knock on effect on our relationships, as well as our mental and physical well-being. We've suffered with stress in the past and know all too well the impact it has on our lives, so we've put together a list of our favourite and most popular products for helping you manage stress at work so you can take back some control.
Simply click the image or product title to view more information, or click the button to Add to Cart.
Liquid error: product form must be given a product
Liquid error: product form must be given a product
Amoorra Shower Bombs releases a gorgeous aromatherapy fragrance as you shower. Simply pop the shower bomb onto the floor of your shower, away from direct water flow, and as the water splashes it, it gradually dissolves to release a therapeutic fragrance.
Awaken is the ideal choice to set you up for the day ahead. The fruity citrus blend of Grapefruit, Geranium and Mandarin is perfect to lift your spirits and give you a much needed energy boost before tackling the day ahead.
Gratitude is one of the best tools you can use to minimise stress and improve your well-being. When you actively take time to focus on the positive aspects of your life and what you're grateful, you gradually increase your brain's power to subconsciously think more positively.
This gorgeously illustrated journal is a lovely way to start your day. It's full of different prompts, encouraging you to explore what you're grateful for in all the different aspects of your life. By focusing on the good in your life first thing in the morning, it'll help you to carry a more positive mindset with you throughout the day.
This illustrated notepad by Katie Abey is full of uplifting little characters designed to make your desk a little bit more positive. And it's the most fun, colourful way imaginable of keeping track of all those To-Dos!
Using a To Do List is a great way of keeping track of all your priorities and tasks so they're not constantly floating around in your head, causing you more stress than is necessary. Plan your day ahead with this notepad and it'll help you take back some control.
Mohdoh is mouldable aromatherapy dough, which, when you mould in your hands, releases an aromatherapy fragrance. It combines the tactile play of a fidget toy or stress ball, with the soothing aromatherapy fragrance, so you feel the benefits of both together.
If you find yourself getting tense or overwhelmed at work, take a few minutes to mould the dough in your hands. It's a great way of grounding you, whilst the aromatherapy blend of rosewood, ylang ylang, jasmine and lavandin will help you to feel more relaxed and at ease.
Affirmators are affirmation cards with a sense of humour. The 'Affirmators at Work' pack contains 50 cards, each one with an uplifting affirmation themed around work life, but with an added dose of wit and sarcasm and minus all the boring self-helpy-ness.
They're ideal to keep at your desk so you can pick one out whenever you need a boost. They each come with a cute illustration to put a smile on your face, and a powerful and useful affirmation to help you get some clarity and stress relief.
Our 5 Whys Problem Solver pad utilises a powerful psychological technique to help you get to the root cause of your problem.
Often we can feel stressed when we don't know where to go or how to solve a problem, so this notepad is a really useful way of tackling it. Simply write your problem or statement in the top box, and work your way down, asking yourself 'Why?' to every previous statement. This will gradually help you to get to the crux of the problem so you can plan a way forward.
Scentered's De-Stress aromatherapy balm is a great way of easing your tensions and feeling the benefits of aromatherapy on the go. Simply rub the balm onto your pulse points (wrists, neck and temples) and take a few mindful moments to inhale the relaxing fragrance.
Chamomile, neroli and mandarin are all known for their calming and soothing properties. If you're feeling burnt out or run down, simply inhale the balm, unwind and reset.
Sometimes only a good moan will do it! Keep this pad hidden away in your desk drawer (or display is proudly!) and whenever you feel the need, let out all your frustrations and angst, and scribble them onto this notepad.
As fun as it may be, it also serves a really useful purpose. Often stress can be caused by pent up anger and frustrations so taking a few moments to air them, even if it's just on a notepad, is a great way of taking a weight off your shoulders and giving you some mental clarity.
After you've finished work
There's nothing quite like a bath at the end of a long, hard day to help you unwind. It's important to make sure you take some time for yourself to relax and recover, no matter how busy you may be.
This lavender and patchouli bath melt combines two therapeutic essential oils which are known stress relievers to help you ease both mental and physical stresses. Each one is handmade in the UK, using all natural ingredients and won't leave any residue or colourings on the bath when you finish (because the last thing you need after a relaxing soak is to have to clean the bath!).
In the current climate where people are leaving jobs and not being replaced, our workload ends up increasing more and more. Consequently we're stuck having to take on extra commitments, whether we have the capacity to or not. But we need to remember that it's ok to say no.
This Mapology Guide is a fun and simple illustrated guide to help you learn to say 'no' more easily. One side is a fold-out poster full of uplifting quotes and sentiments to help while the other is a more detailed look into how to say no. It'll help to build your confidence, set boundaries and manage other people's responses to your no, all so you can ease the stress put upon you.
Self-care is the key to tackling stress. Acknowledging when you need to press pause, making time for what you need and allowing yourself time to recover. And the best way to practice self-care is by making it a habit.
Mel Noakes book is full of straight-forward and realistic tips and techniques that are easy to implement into your every day life. Drawing on a number of inspirations, from relaxation techniques to NLP, there's plenty of suggestions to help you weave self-care into your life.
Liquid error: product form must be given a product
Liquid error: product form must be given a product
The Stress Solution sees Dr. Rangan Chatterjee look at tackling stress in all aspects of your life, not just work, but he does it with a comprehensive four step plan. He talks about the way our body, mind, relationships and sense of purpose all have an impact on how stressed we feel, and offers simple and effect methods to implement immediately that will reduce our stress.
Not only is it well written, and full of realistic, practical tools and techniques, it's also full of relaxing and calming visuals. It's the sort of book you can dip into, depending on which area you want to focus on, but when you do, you're rewarded with an in-depth, informative look at stress that'll make a huge difference to your life.
I imagine a lot of people are aware of Mindfulness in some capacity but perhaps haven't explored it in-depth. Mindfulness is essentially a form of meditation whereby you focus on the here and now. It sounds simple, and essentially it is, but it takes time, patience and commitment to put it into practice and to feel the full benefits, so is perfect for the end of your work day.
Corinne Sweet's journal is full of short and effective practices to help work mindfulness into your every day life, so you can manage stressful feelings when they occur in work, or at home. It's beautifully illustrated and full of uplifting quotes, as well as pages to record your thoughts and reflections and is a fantastic guided introduction to a potentially life-changing practice.
When we're stressed, we can easily get caught up in this vicious cycle of feeling stressed and beating ourselves up for not getting more done, which in turn only makes us more stressed.
So pop this colourful reminder by Ip Dip Design on your desk and remember to stop putting so much pressure on yourself.
All the products listed have been chosen as they are designed to ease the symptoms of stress and as not intended as a replacement to more in-depth medical interventions. If stress is having a serious and detrimental impact on your work and home life, please make an appointment with your doctor or GP, or discuss it with your line manager or Human Resources department.
Alternatively, you can get in touch with any of the support services listed below:
⭐ Mind – www.mind.org.uk – 0300 123 3393
⭐ Samaritans – www.samaritans.org – 116 123
⭐ Rethink – www.rethink.org – 0121 522 7007
⭐ Gofal – www.gofal.org.uk - 01656 647722
⭐ Young Minds - Youngminds.org.uk
⭐ Find a counsellor near you:
🗣 British Association for Counselling and Psychotherapy - www.Bacp.co.uk
🗣 Counselling Directory - www.Counselling-directory.org.uk