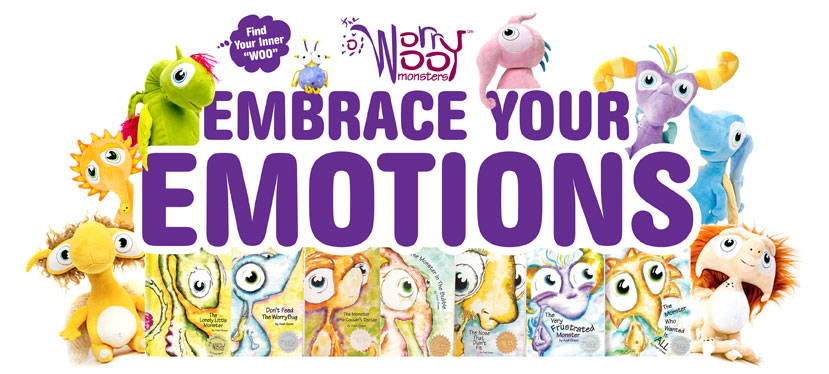 There is no place more likely that a child will show their feelings than with a parent. The WorryWoo Monsters are a fantastic addition to your family home and can be used as an aid in your child's emotional development. The feelings your Woo represent are all part of the normal growing up process.
Whether your child has a particular worry or you simply want to help them develop their emotional wellness, there are many ways the Woos can be integrated into family life. Here's an example of some favourites:
The WorryWoo Monsters are a fun way to engage children in exploring and identifying feelings at home. Making friends with these loveable characters helps teach children that the feelings they have are normal, and that these feelings are an extension of their identity.
Compassion and empathy-building start at home. When the Woos are worried, you can use them to teach kindness, nurturing and compassionate strategies to help the Woo feel better. This has a direct impact on how a child creates their own learning experiences to generalise and apply to others.
The Woos are wonderful at helping children make emotional, mental and physical transitions as part of a child's developmental process. They can aid a child with separation anxiety, be part of a child's nighttime routine, soothe nightmares and become trusted companions.
Speaking of companions, WorryWoos are excellent comrades for travelling to anxiety-provoking places! They love to travel to the dentist, doctor, hospital... anywhere where your little one might need some reassurance. The Woos are especially good for "sensory anchoring", which is the ability to bring relief in a sensory way to a child's disregulated state. Because they are connected to the common fears associated with places like this, they can often bring an even stronger sense of calm and support. But don't forget, they love to go to the fun places too!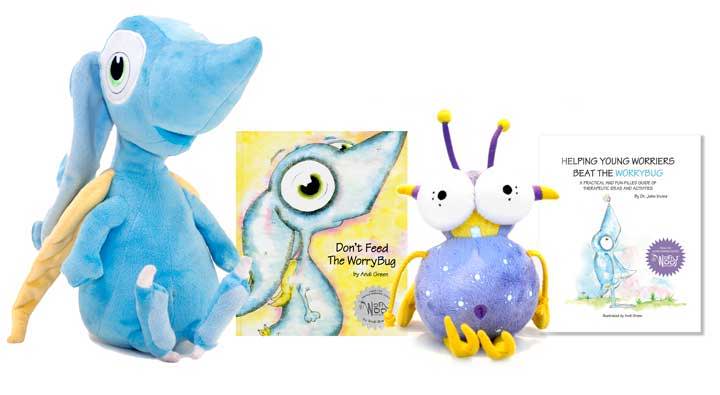 When a Woo lives in your home, they become pals and protectors. They offer connection, normalise life experiences, and help a child accomplish the critical task of self-acceptance, normalisation, and self-compassion. It helps them recognise that feelings are natural, expected, and can be shared.
In addition to the WorryWoo Monster books and plush dolls, Wince and Twitch have companion books full of useful advice and activities to help your child. Written by child psychologist Dr. John Irvine, the books act as a helpful guide for parents. These books are highly recommended by us!