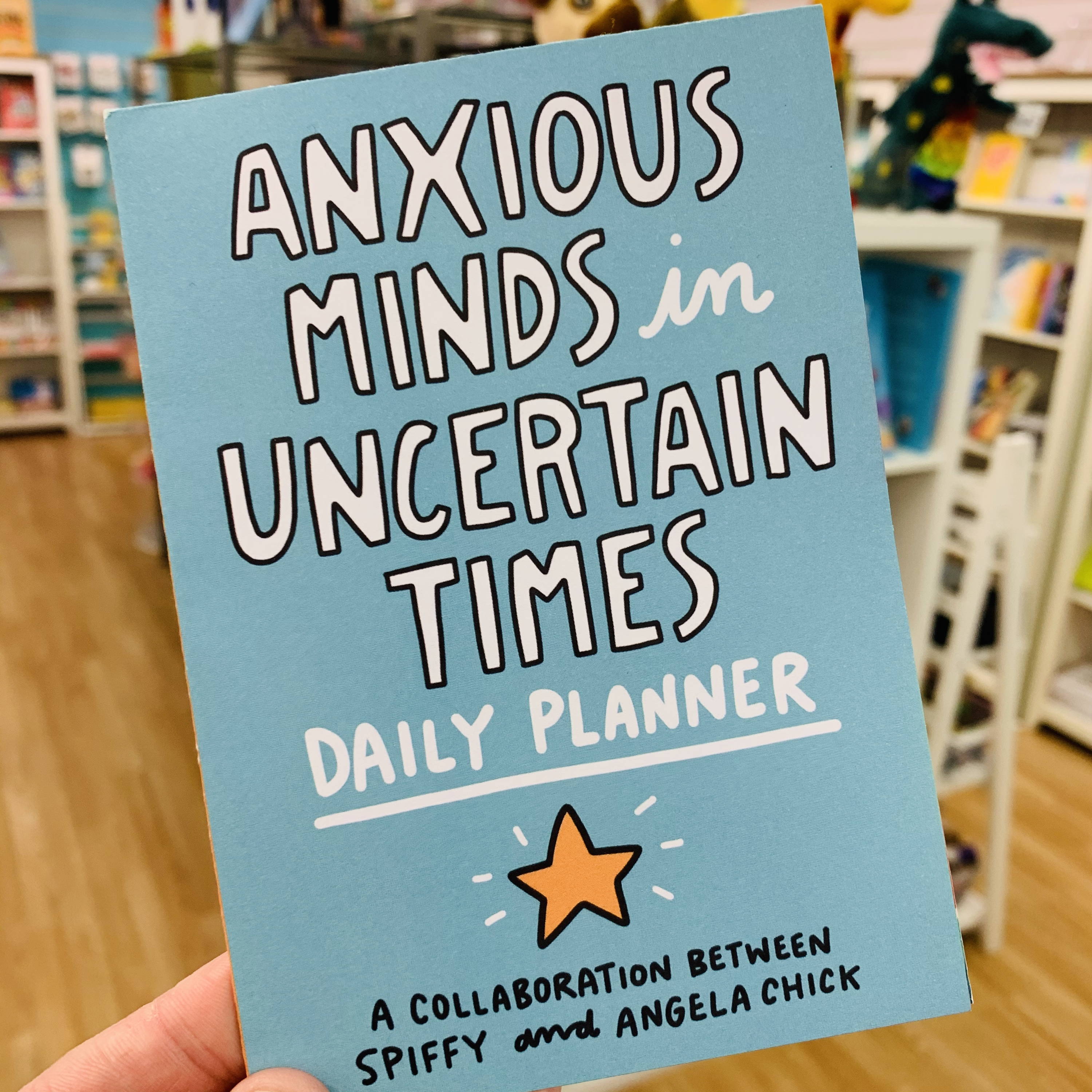 In these challenging times, we wanted to do our bit to help all the key workers who are working hard to keep us safe and maintain as much 'normality' as we can. We designed this planner in collaboration with illustrator Angela Chick to help you manage your worries and stay positive during these uncertain times.
Each section of the planner uses a happiness practice you can use in every day life to help you focus on the good things and keep your stresses and anxieties in check. We've also included a colourful reminder you can pop somewhere to help you keep going.
Order Daily Planner Leaflets
We've been absolutely blown away by all the requests for Key Worker leaflets. So far we've had over 1000 requests, for 36000 leaflets in total, which is way more than we ever expected!
We're going to temporarily pause accepting new requests while we look at our budget and see what we can afford. In the mean time, if you'd like to donate to postage, we'd really appreciate it!
Help us reach more key workers!
We're so thrilled to be sending out these free daily planner leaflets to key workers, in order to help them manage the pressures of working through these uncertain times.
We plan on sending out as many leaflets as we can for as long as we can afford it! However if you'd like to contribute towards the postage and packaging costs, and help us support as many key workers as possible, you can donate here.
Have you found it helpful?
We really do hope that you have found our planner useful and helpful! We really hope that we can help you and lots of other people too and so we have turned our planner into a 50 page A4 notepad, so you can continue using it again and again!
You can find this planner using the link below. £2.00 from the sale of every planner will go to COVID-19 NHS charities.
Although you might be working unusual or unpredictable hours at the moment, having a routine is great for your mental health and helping you to manage uncertainty. Having a routine provides an anchor you can rely on, and when we're living in a world which is throwing up new changes and challenges every day, it's great to have some guarantees we can rely on.
Practicing gratitude is like building your happiness muscle. The more you actively take time to think about and acknowledge what you're grateful for, the more you train your brain to look for and notice the good things in the world. Take a few minutes every day to note down three things you're grateful for, and the more you do it, the more you will find yourself looking for new things to appreciate.
Things that made me smile...
There's not necessarily a lot to smile about in the world at the moment, but there's always joy to be found. Acknowledging things that brought you happiness in your every day life will help you to overcome any negative thoughts or pessimism which creep in.
Today's non-negotiable self-care
Self-care can whatever you want it to be. It can be creativity, it can be a chat with a friend, sleep, meditation, reading, exercise - whatever activity that nourishes and rejuvenates you. However, self-care needs to be a priority, especially during taxing and overwhelming times. Choose at least one act of self-care everyday that is non-negotiable, set your boundaries and stick to them.
My daily act of kindness...
Kindness is brilliant. Kindness actively produces the opposite physiological reaction to stress. Whereas stress raises the heart rate, kindness lowers it. Where stress can make you think more negatively, kindness cultivates positivity. It's times like these where we need to spread kindness far and wide, so choosing one act of kindness, no matter how big or small, every day is a great way of easing your own stress and spreading generosity.
There's a lot to be a worried about at the moment however we don't need anxious thoughts cluttering up our heads. Take a few minutes to empty all your worries onto paper so you can examine them with a bit of perspective and reflect on them with some distance. Focus on the worries that are within your control and plan what actions you can take to change things. For those things that are outside of your control, bin the negative thought and take a look at what you can do to help yourself cope with the situation. We may not have complete control over the situation, but we can grab hold of some control over the way we choose to react to things.
This grounding technique is designed to help you ground yourself at times when panic and anxious thoughts start to get the better of you. To avoid being completely overwhelmed, take a few moments to breathe, and focus on five things you can see, four things you can touch, three things you can hear, two things you can smell and one thing you can taste. Doing this activates your five senses, and helps you to draw attention to the present moment, in order to stop your mind getting carried away with thoughts and bring you back to the present.
More info on the creators
Spiffy is the Happiness Shop run by us - Shaun and Paul. We wanted to create a place full of resources, gifts and goodies to help people engage with their mental health, look after their mental well-being and live a happy and positive life.
Shaun trained as a Primary School Teacher and Paul trained as a life coach and counsellor. We opened the doors to our shop in Carmarthen, West Wales and online store in September 2017 and have been doing our best to spread happiness ever since!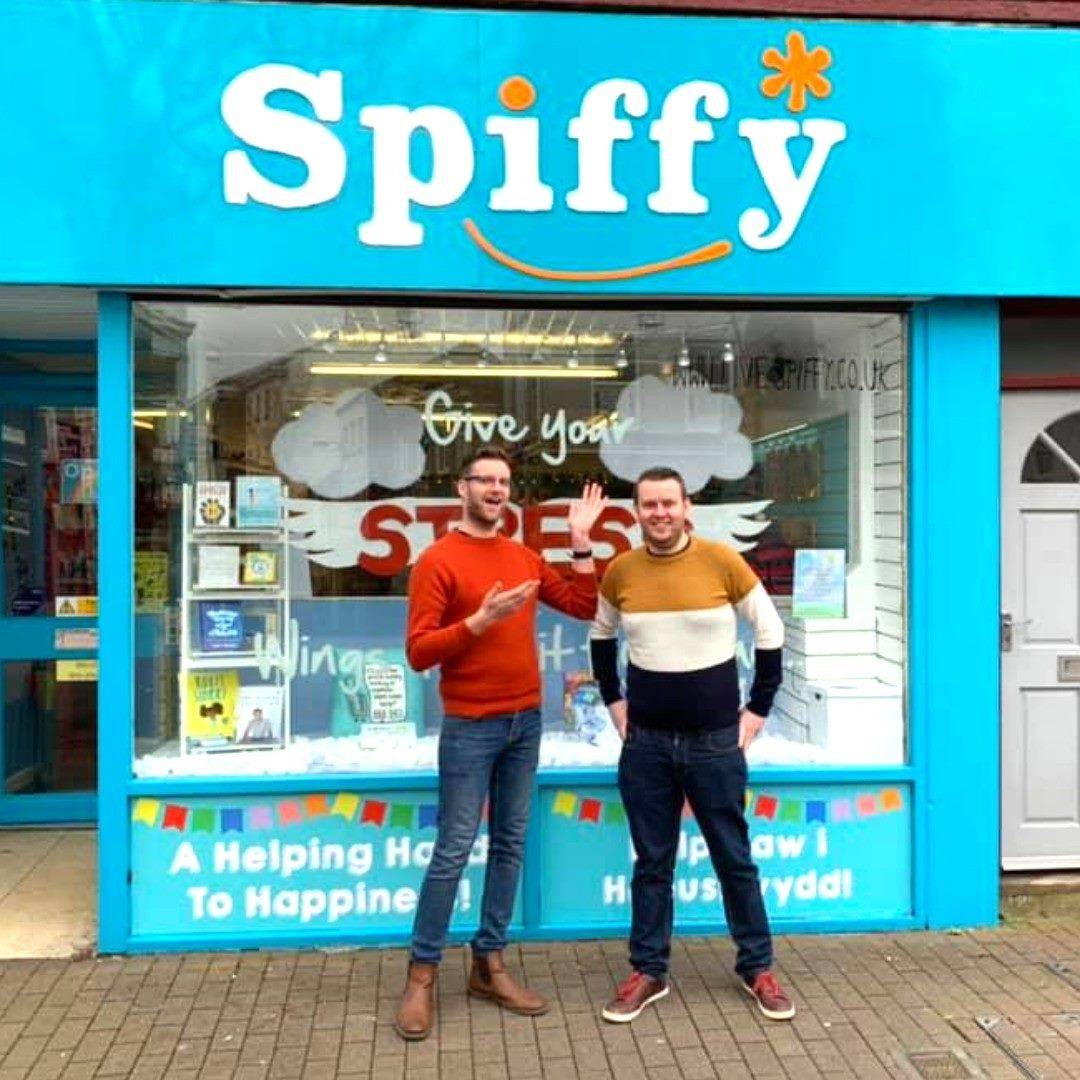 Angela Chick is an illustrator and designer who designs loads of amazing goodies we stock at Spiffy. Like us, Angela incorporates happiness, positivity, colour and mental health awareness into everything she does.
She's originally from Canada but is now based in Southsea. We love working with Angela as she shares so many of the same values that we do and we couldn't be more thrilled to collaborate with her on this fantastic project.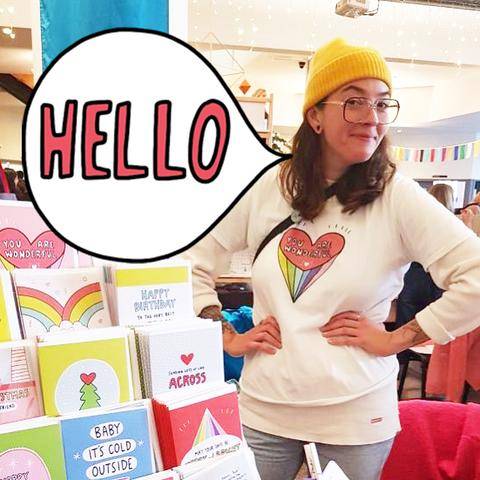 Get 10% off your first order!
Pop your email address below and follow the instructions in the email you'll receive to get your code!
We'll send you a few emails a month about new products, special offers, VIP exclusives and plenty of tips to live a happy life!
*10% off does not apply to sale items or shipping. Offer only available online. Limit one per customer. Cannot be used in conjunction with any other promo codes.