I'm Lesley from How You Think Coaching and Training. I work with people to help them build a life where they feel motivated, inspired, proud of what they achieve and surrounded by fulfilling relationships.
With 25 years experience of being a coach, mentor and trainer, I offer a common sense, action-based approach to help you design, create and live the life you want.
If a more accurate description of your life at the moment is that it feels 'on hold' remember that the longer you stand still or tread water the less confident you're going to feel about getting it back on track - doing nothing simply saps our confidence.
When we lose confidence we...
start avoiding new opportunities that come our way because we no longer fully believe in ourselves or trust ourselves to rise to the challenge;

start procrastinating and put things off, often avoiding social situations because they are too much of an effort;

no longer prioritise exercise even though we know it makes us feel so much better;

start to use food, drink and mindless TV as a way of avoiding thinking about the fact that our life is no longer the one we envisaged.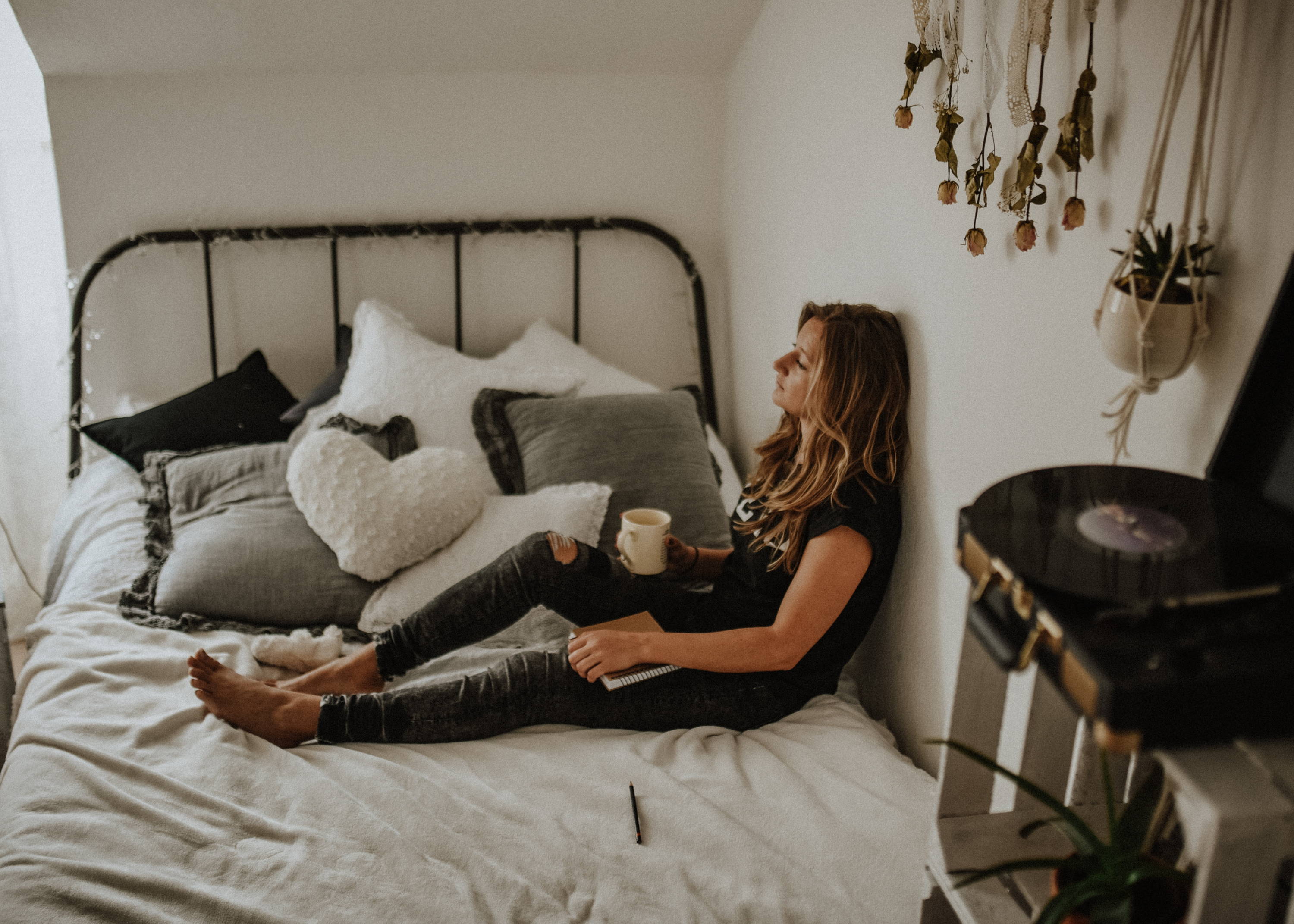 Getting back on track doesn't mean make sweeping changes – but it does mean doing something rather than remaining in limbo. Your confidence will come back through taking action and making good decisions about your future. Deep down you may already know the changes you need to make or it may be that you know something isn't quite right but you haven't yet figured out what's not working.
As your coach I can help you sort out the areas of your life that haven't quite matched up to your expectations. As your coach I will help you to:
Take time out to think about what really matters to you and what you really want from life
Identify your strengths and passions and explore how you can tap into them to create the future you want

Take ownership of what you want and make it happen by creating goals and plans

Establish new thinking patterns and habits so that you stay on track

Book your free discovery call now!
It's a fresh pair of eyes
For those of you that haven't experienced coaching before, a coaching session is simply a conversation between the two of us. As a professionally qualified coach and trainer with over 25 years' experience I can give you a new perspective on your situation and help you identify which of your thoughts, beliefs and habits are causing you to stay stuck.

Unlike some talking therapies, coaching isn't about delving into your past. Instead it's about looking to the future and moving you forward. Although we might talk about your life in general and what's led you to this point, the focus is on what's happening now and planning a way forward that is right for you, so you can utilise this knowledge to make the changes that work for you.
IT WILL HELP YOU THINK AND FEEL BETTER
During coaching we will explore what's happening for you and utilise what you learn to make positive change. Together we will find techniques, strategies and tools that work for you so you can think more positively and feel more resilient!

A coaching session typically lasts for 60 minutes and can take place face to face (if you are local to West Wales), over the phone or via Skype.
Swipe through to read some kind words from previous clients.
"Every time Lesley coaches me, I feel like it's all going to be ok. I used to let stress get on top of me, and I'd be anxious and panicky, and didn't know how to break the cycle. Lesley's really good at grounding me, and helps me see things from all angles, and rationalise the situation, so I can do something about my stress! Thank you Lesley!"
Emily, Primary School Teacher, Cardiff
"I cannot speak highly enough about the coaching work that Lesley does. Lesley manages, with laser focus, to help me clarify my thinking and unearth the gems that lay unspoken. My work with Lesley provides me with the opportunity to pause, gather my thoughts and focus on the skills I've got and how to use them best.With a combination of skills established over the last 20 years, her no-nonsense approach and highly empathetic style delivers a highly effective and very positive coaching experience. Working with a coach like Lesley will be the best decision you will make all year."
Andy, Company Director, London
"My work/life balance is so much better after spending time with Lesley. She helped me see the bigger picture and got me to question my goals and values to find out what is really important to me. As a result, I'm happier in myself, more content with what I have and who I am rather than what I thought I needed to be a success."
Rhodri, PR and Communications Officer, Pembrokeshire
Book your free discovery call now!
Firstly, take advantage of my free, 15 minute Discovery Call where we can talk about and agree the best programme for you.
A ONE-MONTH COACHING PROGRAMME
This programme is for those who are clear on what they need to do to get their life back on track but would like to talk through their ideas with someone who can help them navigate the difficulties associated with making the changes.
Includes two x 60 minute sessions and email support throughout the month.

'Getting Unstuck' Programme
A THREE-MONTH COACHING PROGRAMME
The three month plan explores where you are now and helps you draw up a plan to make the changes you want to happen in your life and identifies the thinking patterns and habits that have been keeping you stuck and need to change.
Includes six x 60 minutes sessions with email support throughout the three month period plus signposting to helpful resources.
'Getting Unstuck and Staying On Track' Programme
A SIX-MONTH COACHING PROGRAMME
The six month plan explores where you are now, helps you draw up a plan to make the changes you want to happen in your life whilst also identifying the habits and routines you need to adopt to keep you on track to achieve your goals. The programme also provides more detailed help with the more deep rooted limiting beliefs and thinking patterns.

Includes ten x 60 minutes sessions with email support throughout the three month period plus signposting to relevant resources

Lesley Jones - Chartered Member of the Chartered institute of Professional Development.
(C) How You Think Ltd 2018
www.howyouthink.co.uk - lesley@howyouthink.co.uk