Corporate Gift Boxes for your
Employees' Mental Wellness
2021 have been a tough year and our employees have worked incredibly hard to manage the challenges and changes.
Our bespoke wellbeing boxes are the perfect way to say thank you. All our goodies are designed to help your staff to think more positively, manage stress and remind them to look after themselves.
We have a wide range of stationery, books, treats and therapeutic gifts which have all been created to help your team prioritise their mental wellness.
Ready Made or Build Your Own
Choose from our existing gift set options, or build your own! We'll support you with our recommendations and most popular products, and build a gift set that fits the needs of both you and your employees.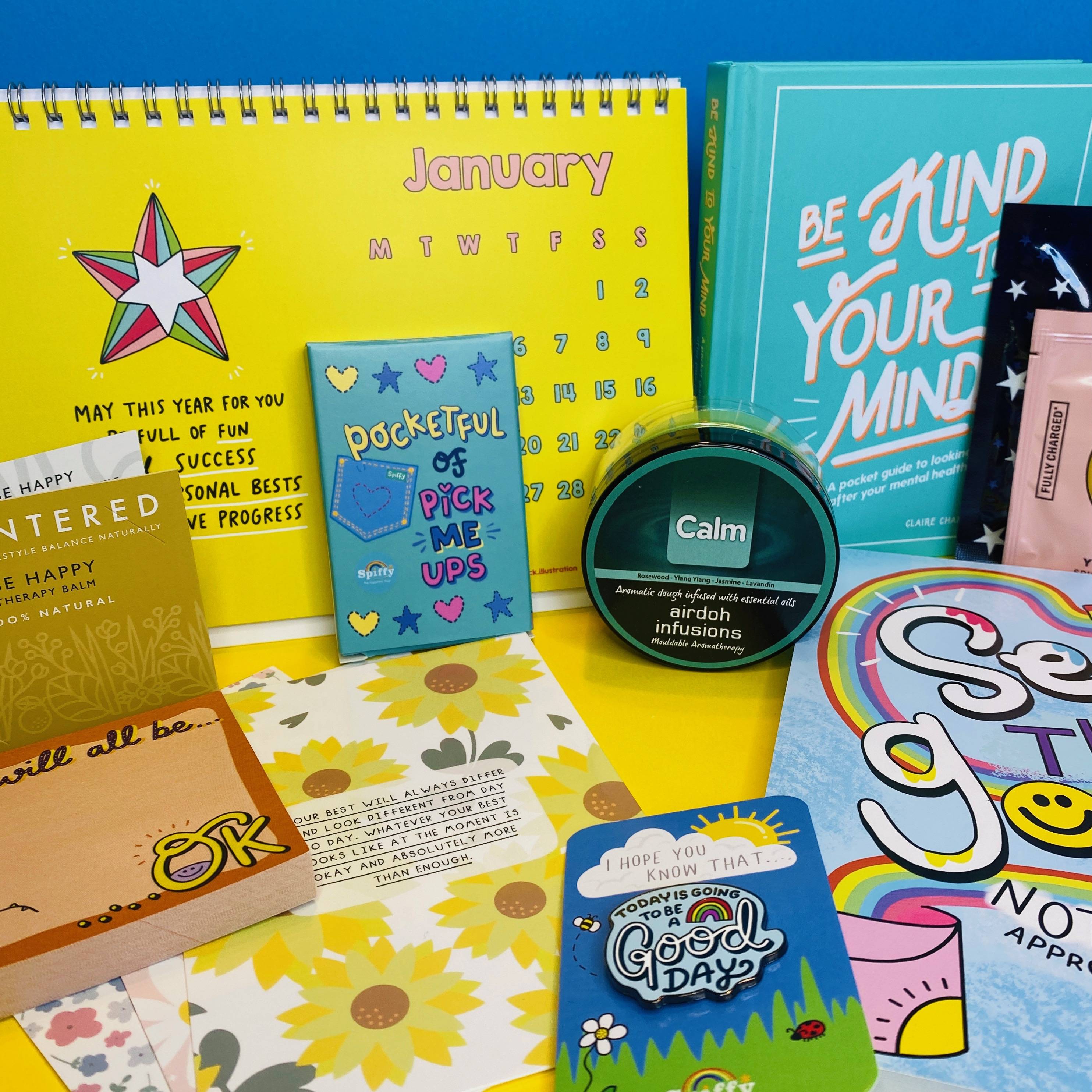 Free Personalised Message
Once you've selected your gift, personalise it with a free message card, to show your employees your appreciation for all their hard work.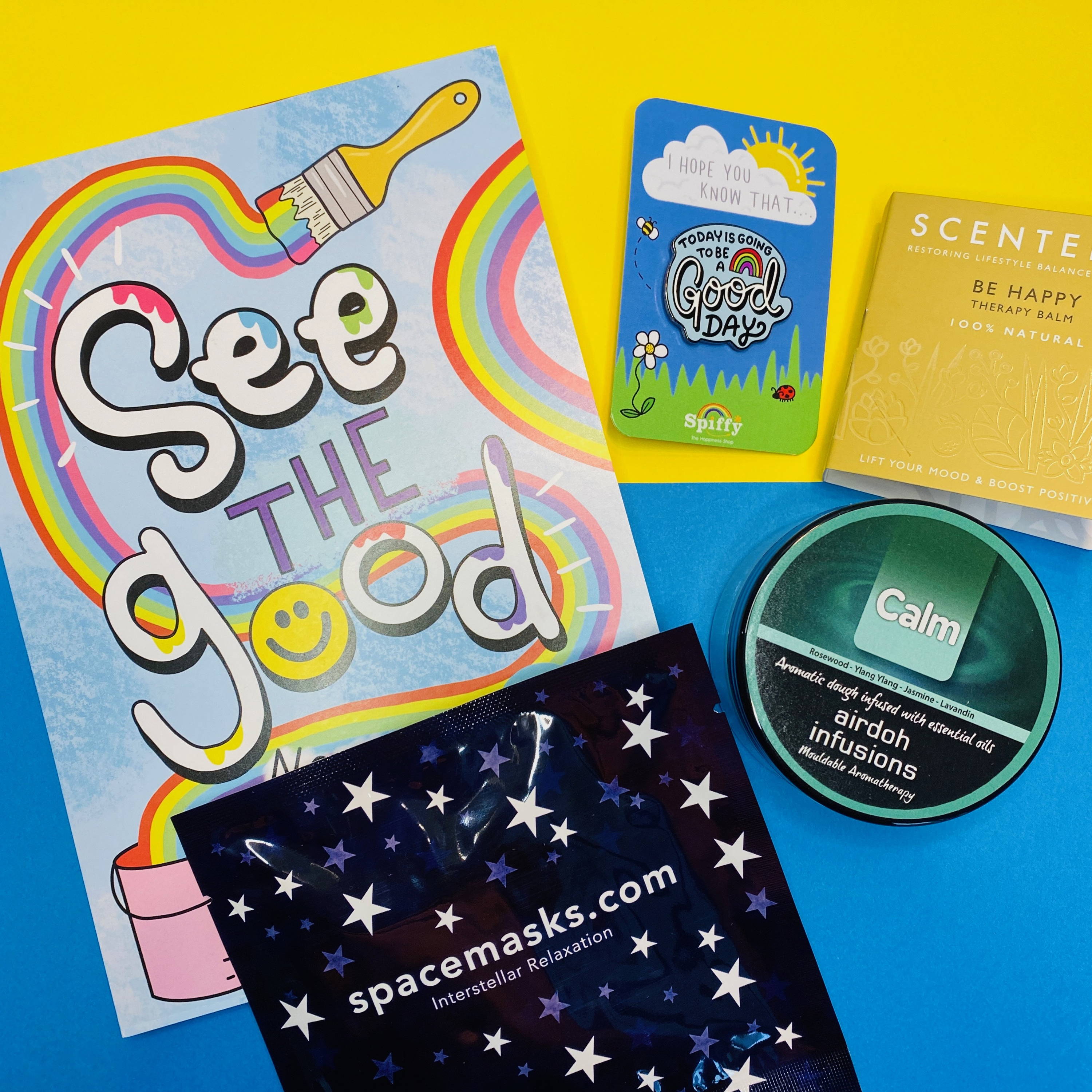 Build a gift set worth £25 or more, and we'll include free UK delivery. We'll take care of everything else, and get it picked, packed and shipped out to your team.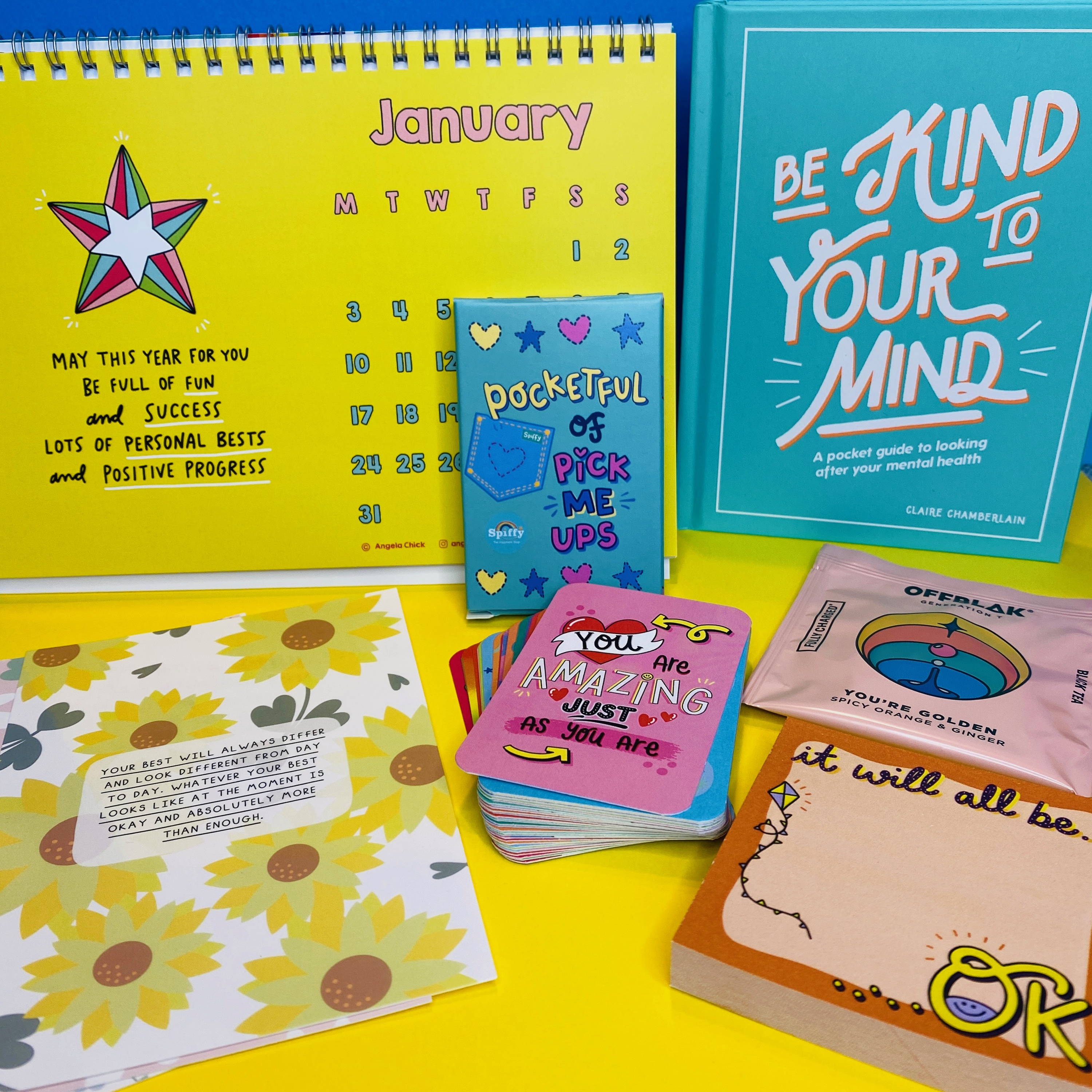 Spiffy is an independent, socially conscious small business, based in West Wales.
Our dedicated and hardworking team are ready to help you build a gift set that delights your employees and helps them to prioritise their mental wellness.
We only use environmentally friendly, responsibily sourced packaging in order to minimise our impact on the world around us.
Choose from over 500+ goodies, either created by us, or sourced from other small, independent businesses.