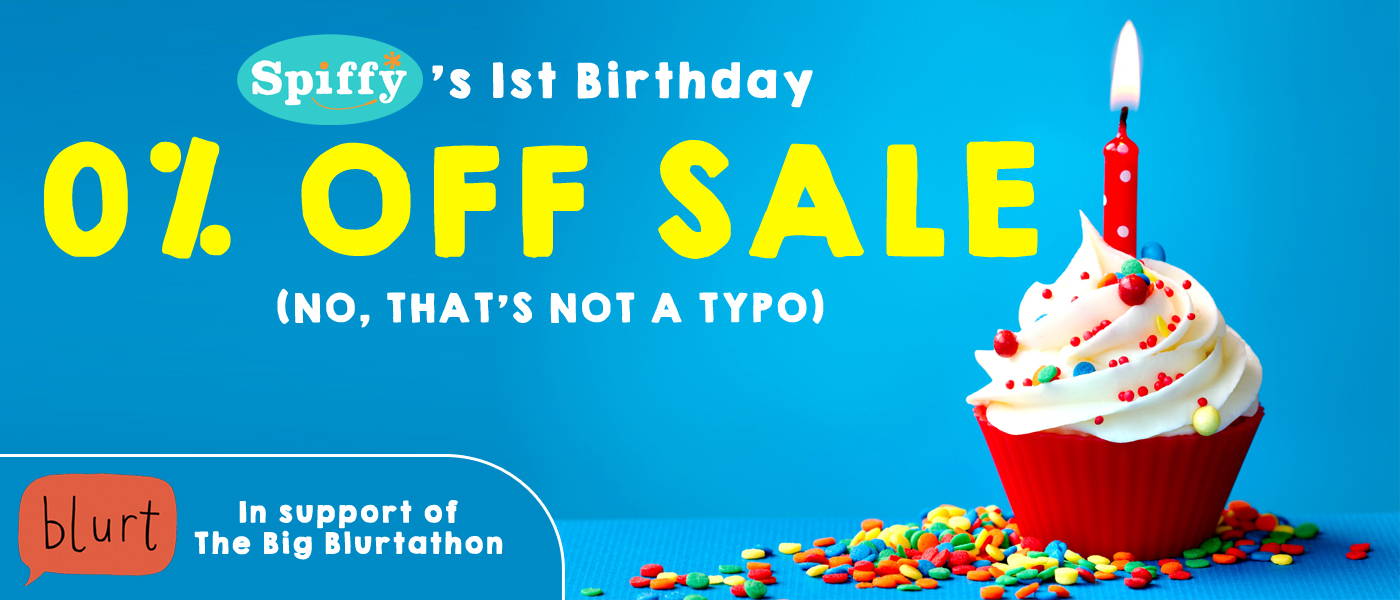 Ends Sunday 23rd September!
I know what you're thinking. What sort of sale gives 0% off? Well, this September is Spiffy's first birthday so we wanted to do something special to celebrate.
Our first thought was a sale to thank all you lovely people who've supported us over these past 12 months, however we wanted to do something extra special. So from Monday 17th to Sunday 23rd September, we're giving away...
...50% of our profits from every sale to charity!!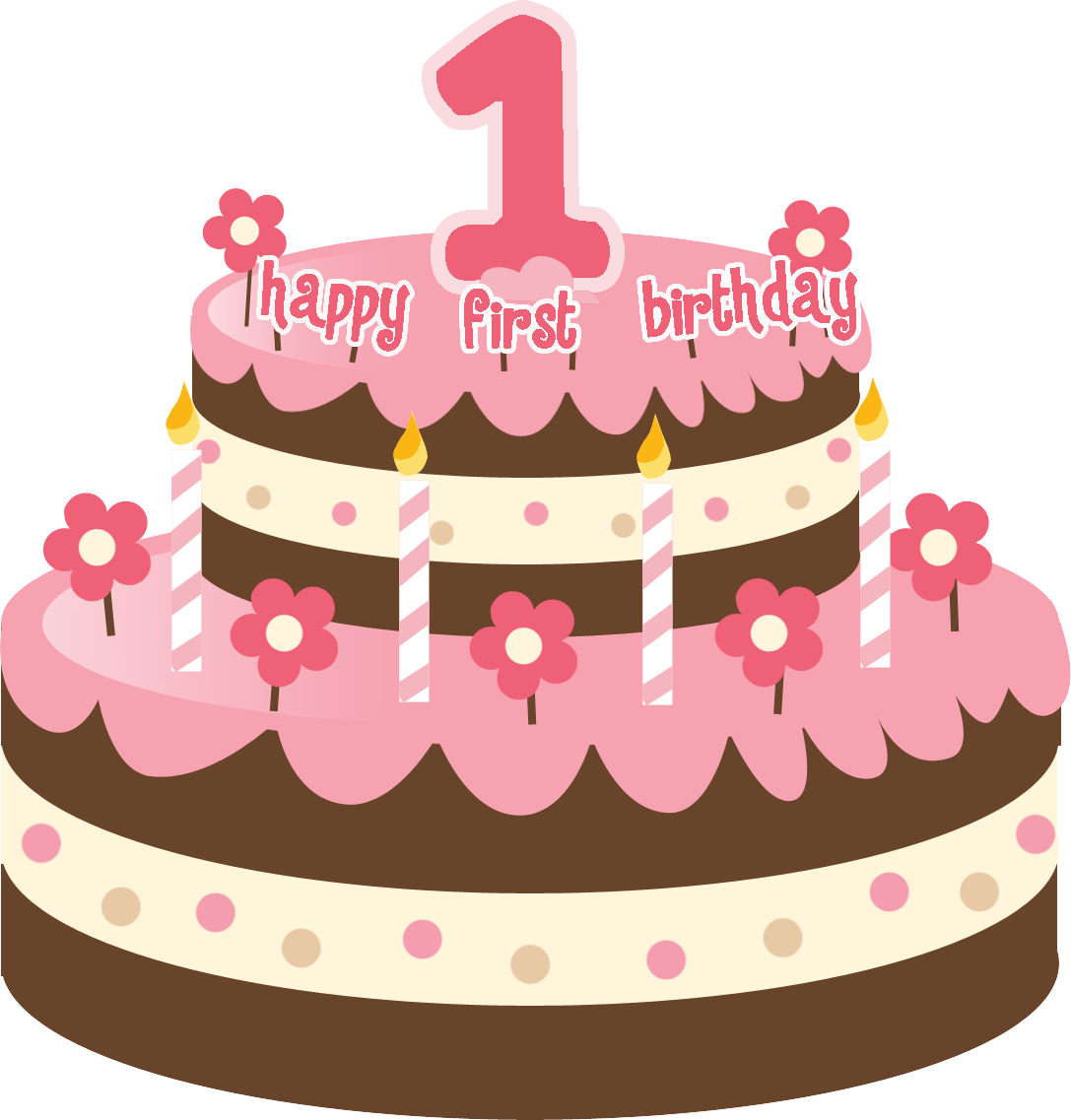 Don't miss out!
Sign up for updates!
We opened Spiffy last September with one simple dream - to help people be happy! We've both suffered with anxiety and depression throughout our lives so we know just how important mental health is. That's why we created a shop and online store that helps you overcome the obstacles you face in life that get in the way of you leading a happy and positive life.
We've been overwhelmed by the support we've had from our new customers - both in store and online - who have helped us and made it feel all worthwhile. We've had ups and downs along the way - from days where we've not seen a single person and battling the "what the hell are we doing?"-type thoughts, to becoming finalists in the Wales Start Up Awards and being one of the SmallBiz100!
Ironically, we really underestimated the impact on our own mental health as we rode the rollercoaster of running a small business. We've really had to practice what we preach and look after ourselves along the way to deal with the stress and anxiety of being business owners but this has only made us more committed to helping people. We believe in what we do because it's helped us when we've been low so we want to share what we know to help as many people as we can!
Take a look at some photos from our journey over the past year...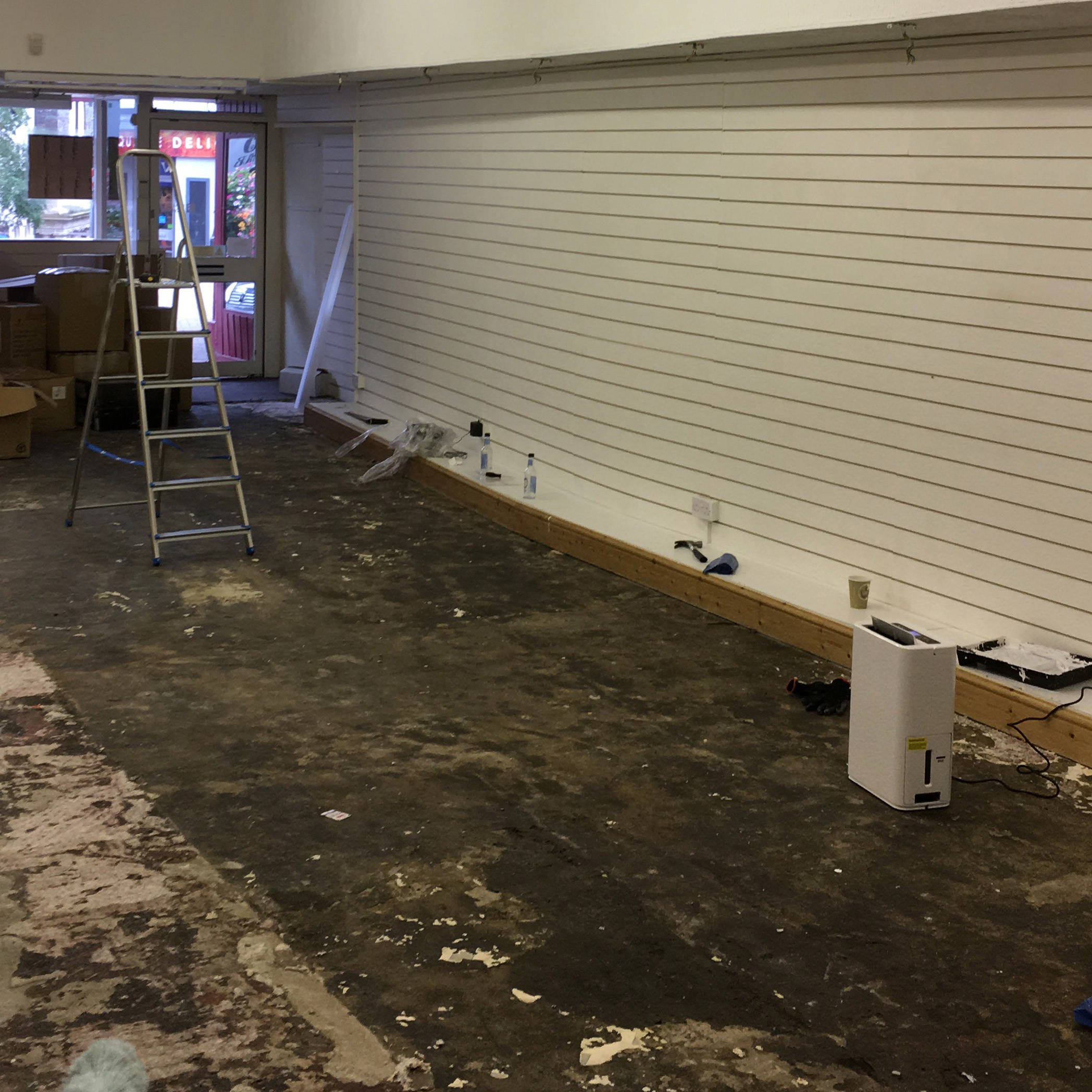 The start of the refurbishments - it took us two full days to get the carpet up!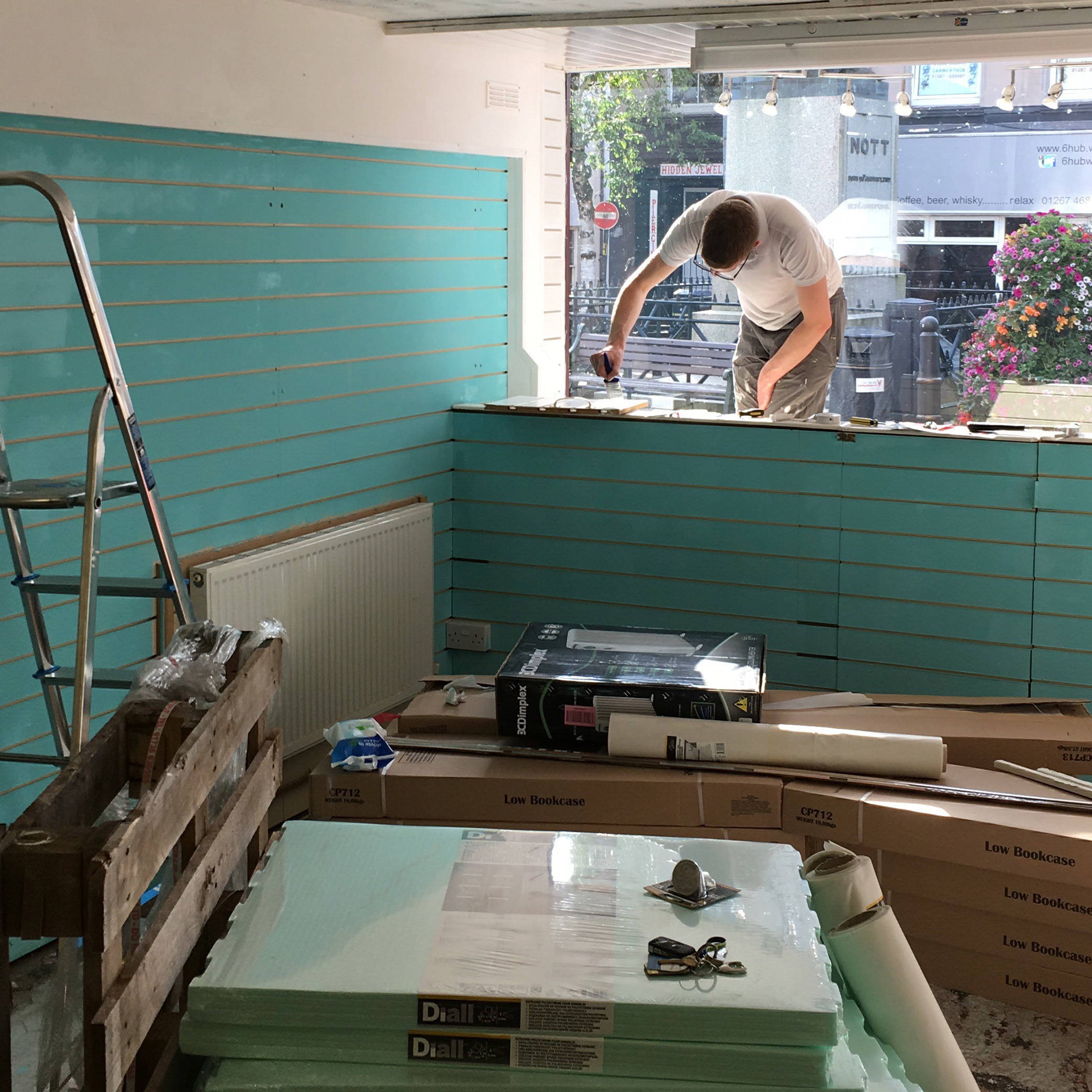 The first bit of Spiffy green going up on the walls!
The day before opening - lots of boxes to unpack!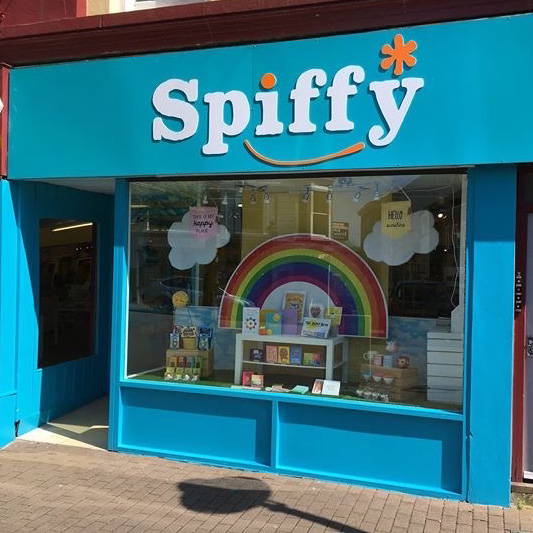 Our shop in Carmarthen, West Wales!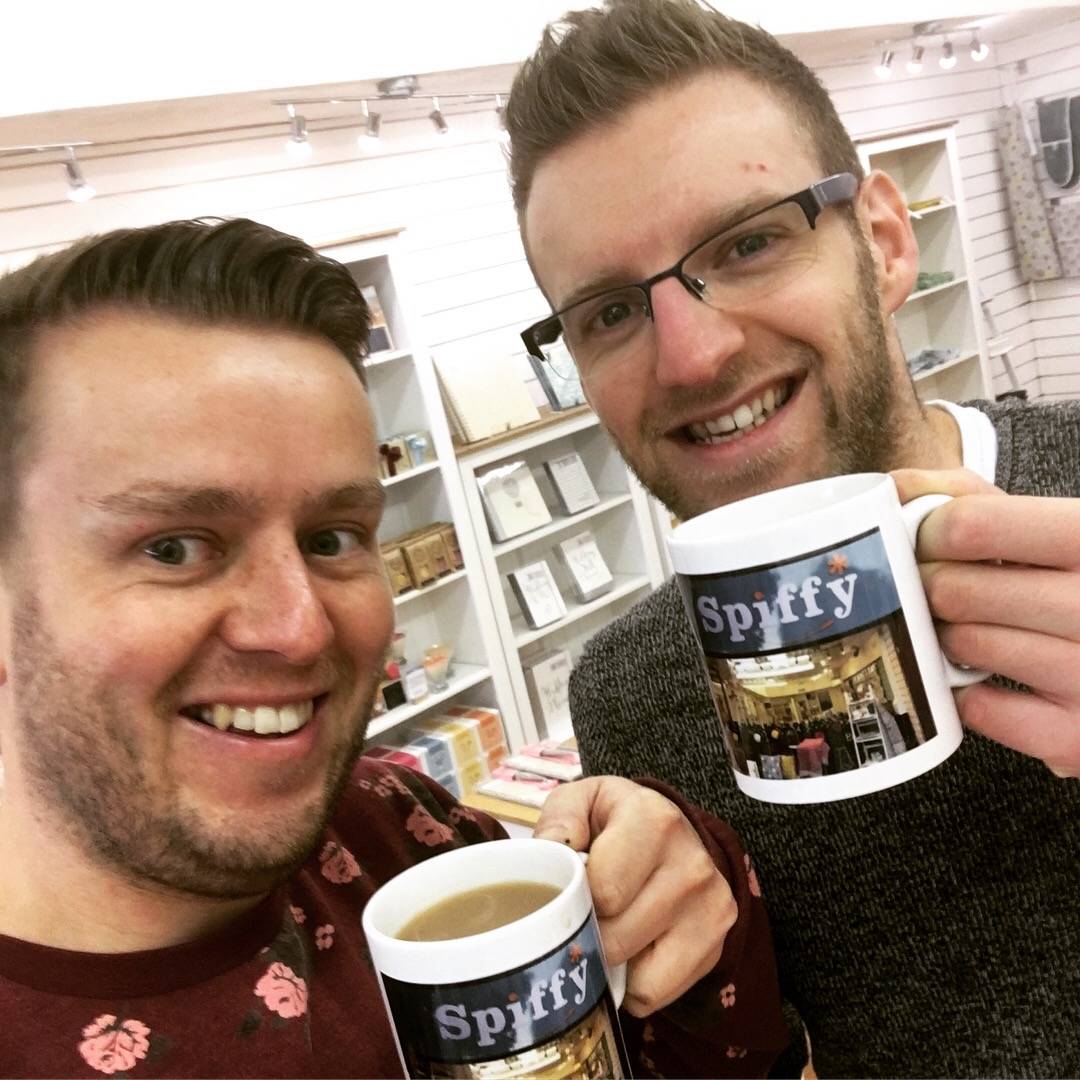 That's us - Paul and Shaun - on opening day with our fancy Spiffy mugs!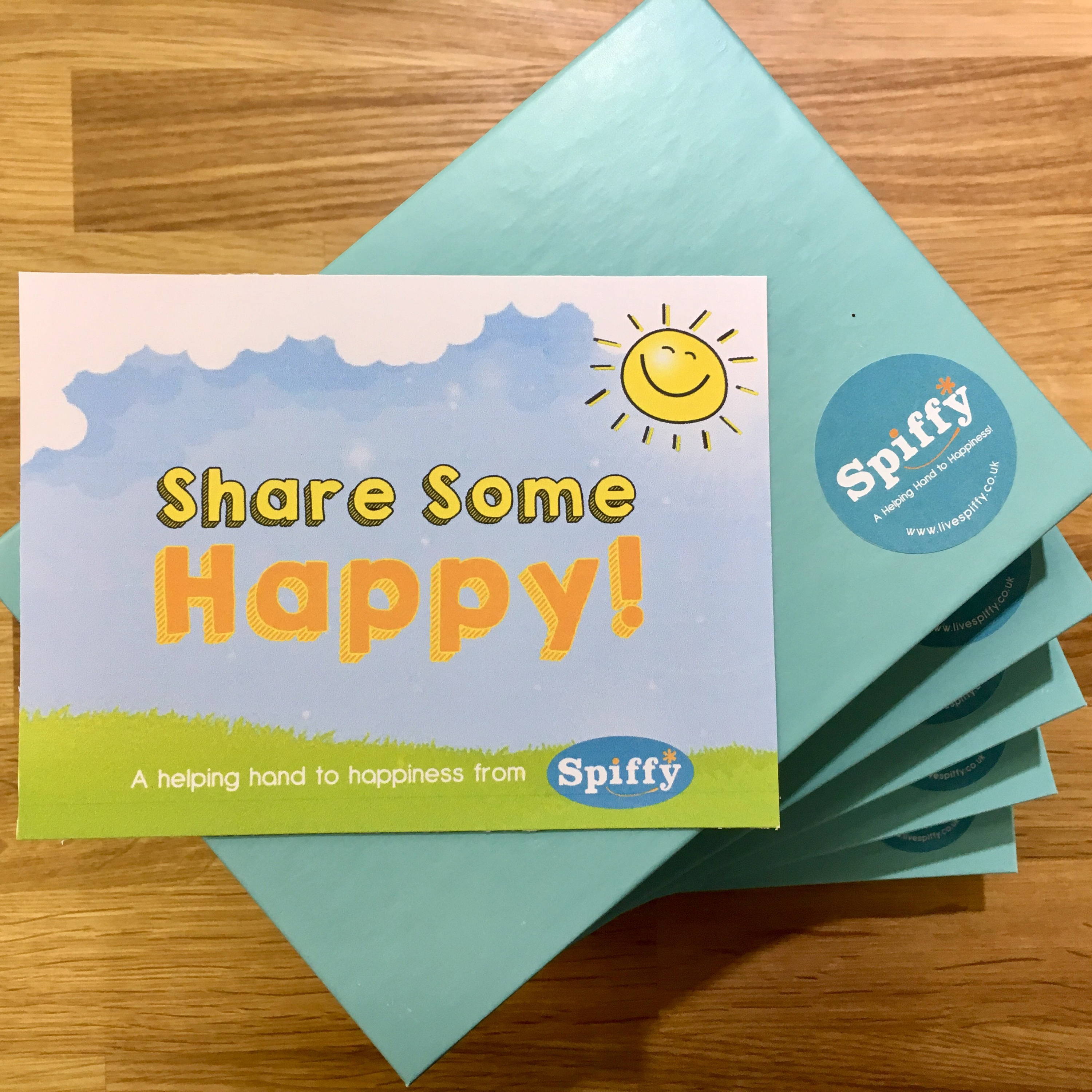 Our Share Some Happy boxes which made their way to five lucky recipients!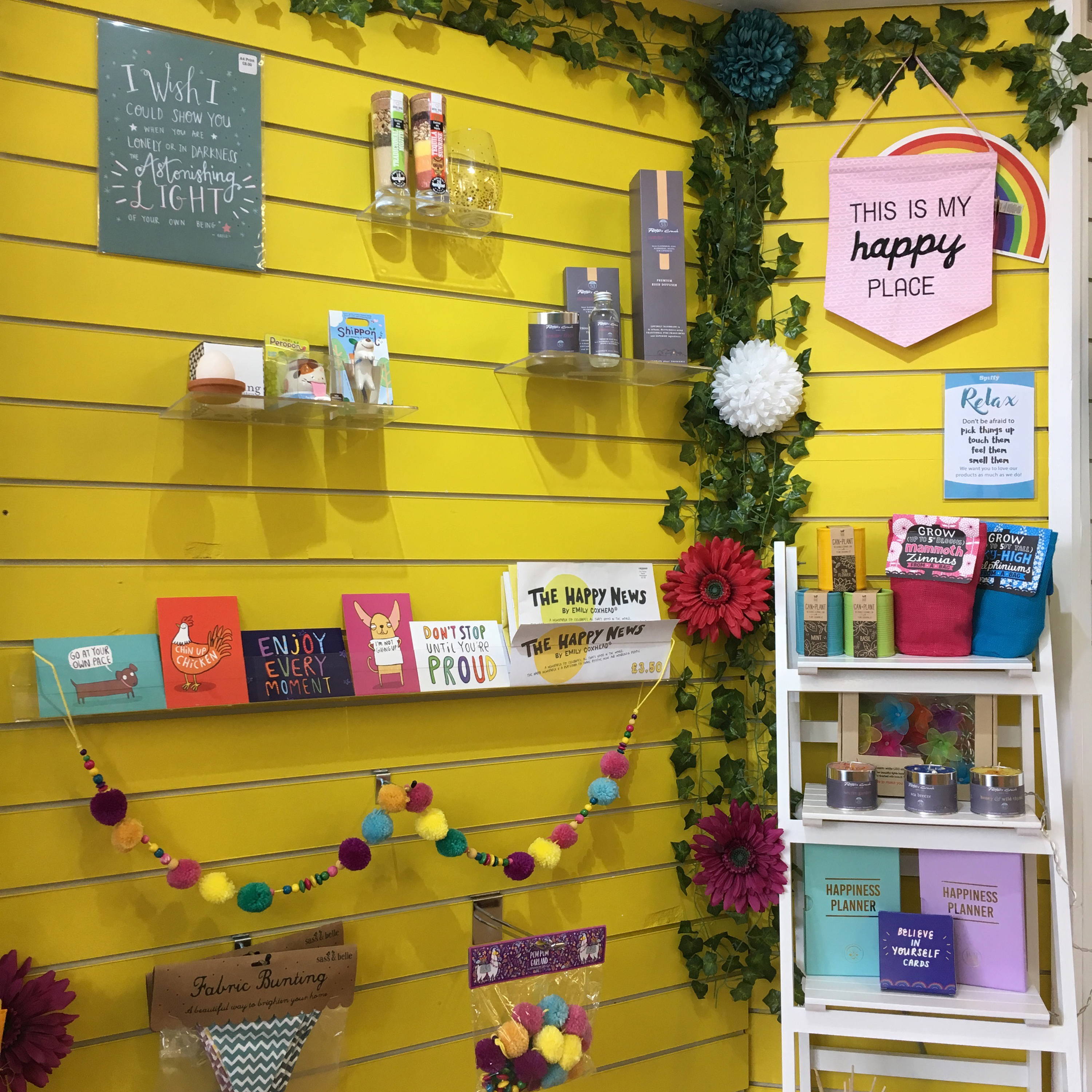 Our colourful happy wall! It magically changes colour every few weeks!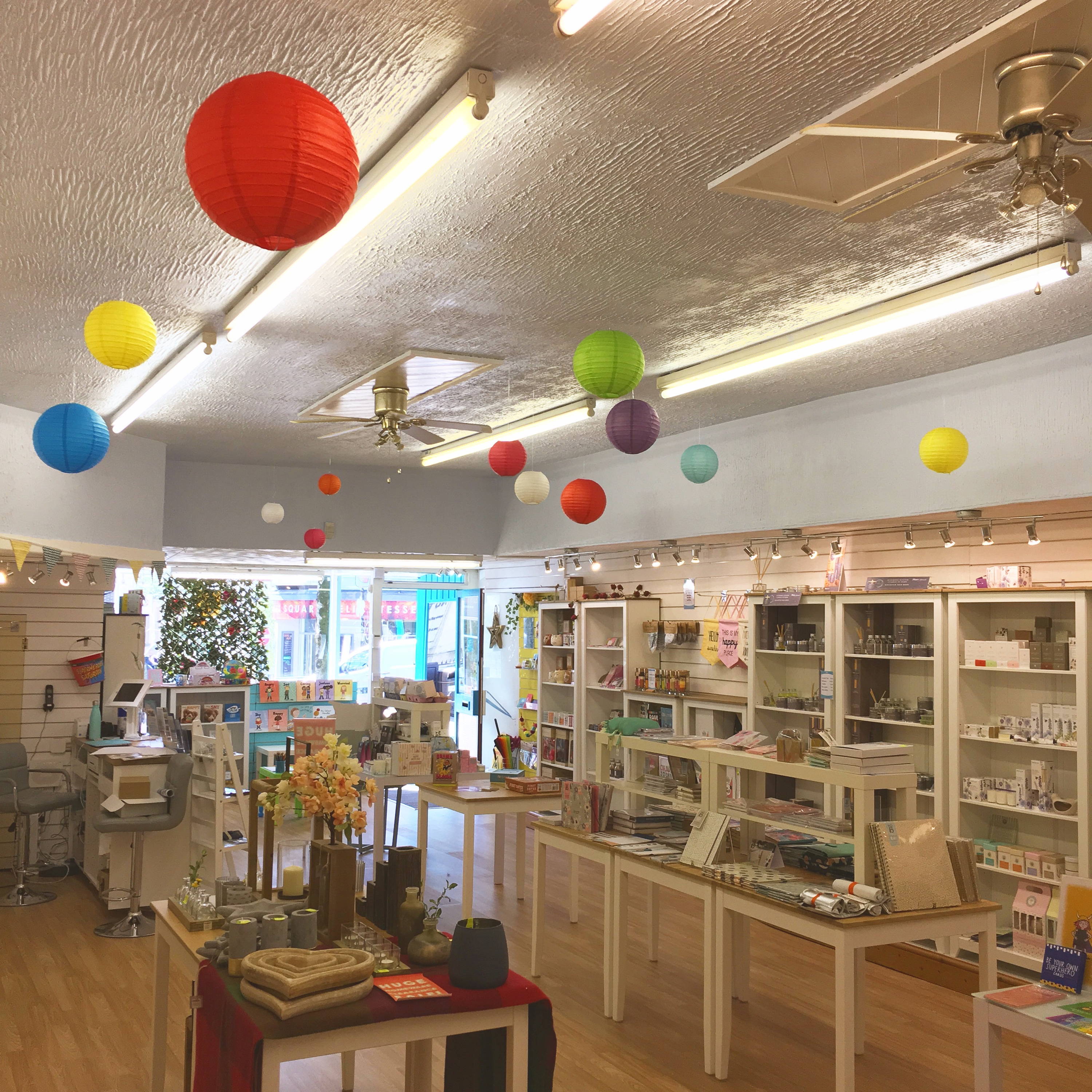 Our fancy ceiling decor to make the shop feel extra Spiffy!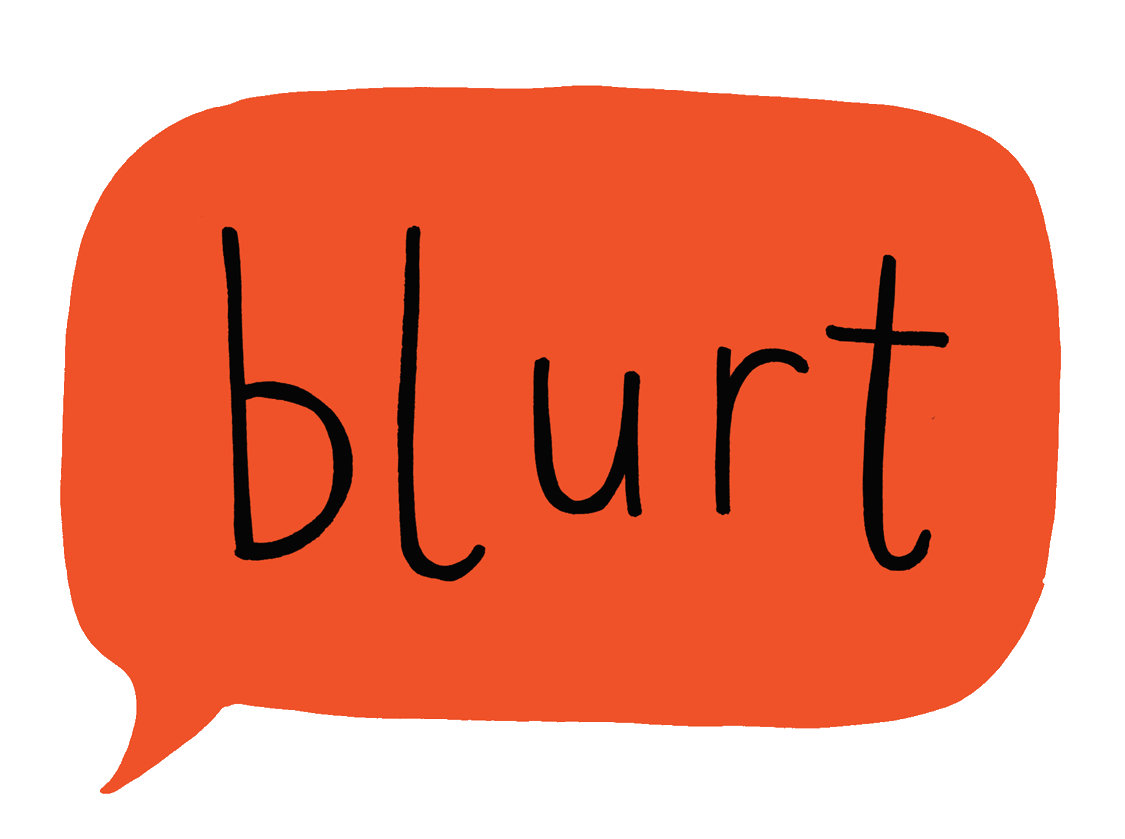 We've both battled anxiety, depression and mental health issues throughout our lives so we wanted to support a charity that was close to our hearts and that's why we chose Blurt.
Blurt is a social enterprise dedicated to helping those affected by depression. Blurt was founded in 2011 by Jayne Hardy after she battled depression through most of her twenties. Her main goal was to help people affected by depression to not feel so isolated, as when you're battling any mental health condition, you can feel incredibly lonely.
Blurt are fantastic at raising awareness of depression and encouraging those affected to seek help, as well as encouraging people to talk about it. Although the tide is slowly turning, talking about mental health and depression isn't always easy, but Blurt is doing a fantastic job at helping to raise awareness and understanding.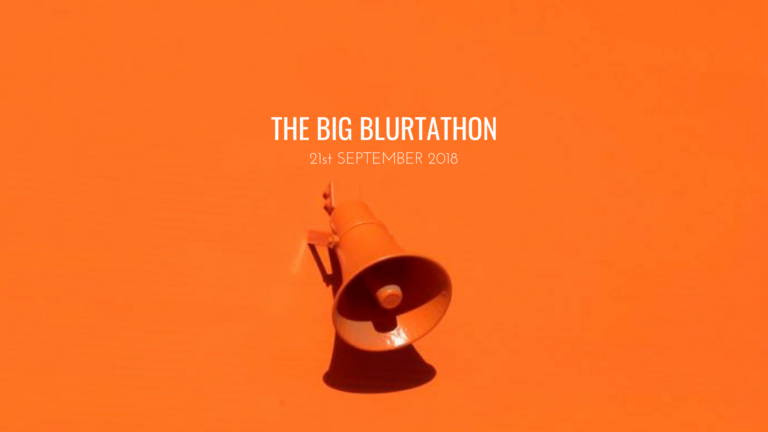 The Big Blurtathon is an annual event run by Blurt to raise as much awareness and understanding of mental ill health as possible. This year it's taking place on 21st September, smack bang in the middle of our birthday week!
During the whole week, 50% of the profits from every sale we make, both in-store and online, will go straight to Blurt to help them support people dealing with depression.