10 Products That Will Help You Cope with Anxiety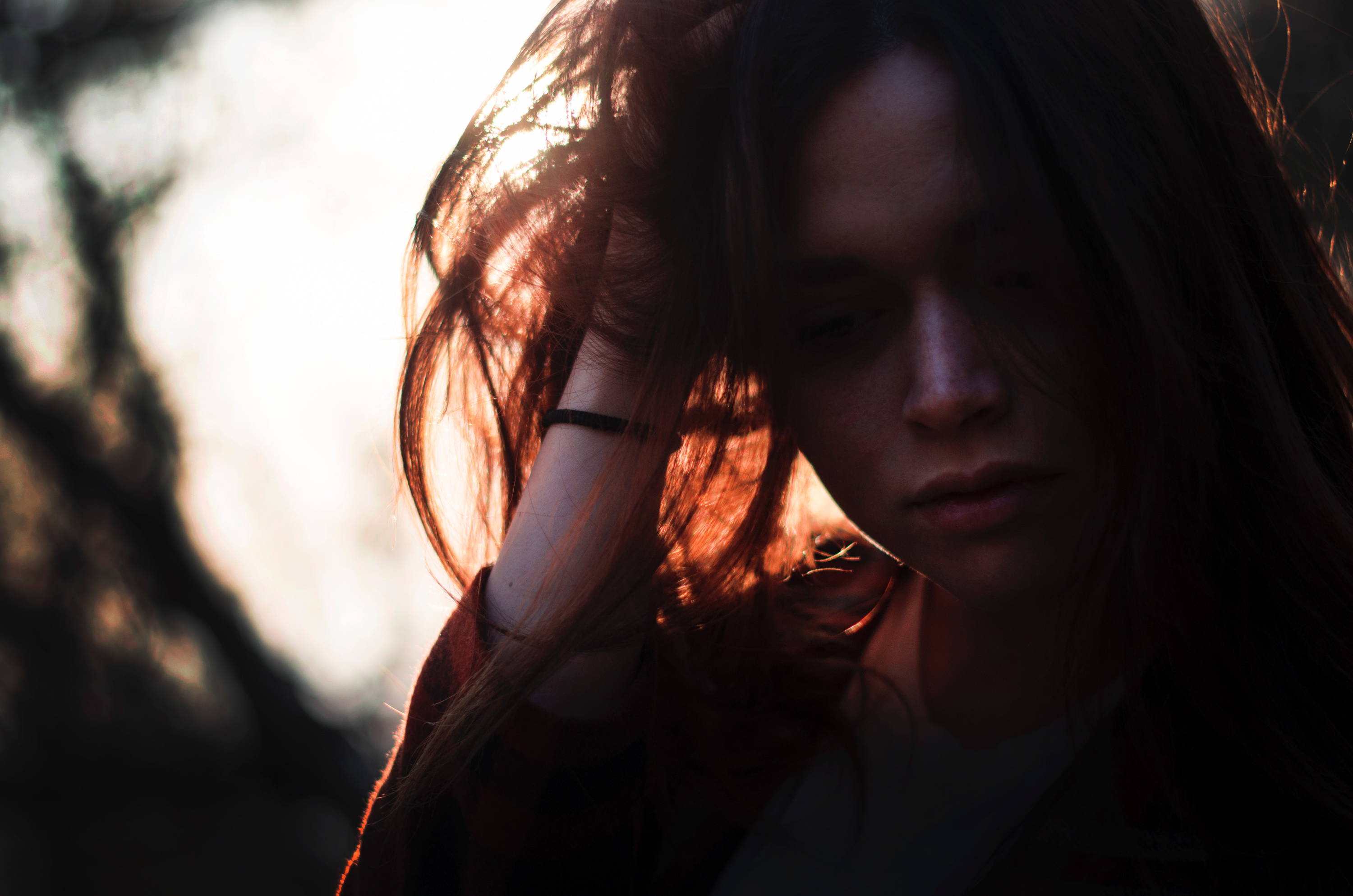 Anxiety is without a doubt the most common problem that our customers tell us they're struggling with. Problems such as chronic overthinking, irrational thoughts and even panic attacks affect a huge amount of us, and often we don't know where to turn.
A lot of what we do at Spiffy is influenced by helping people to manage and overcome anxious thoughts and feelings, as we both suffer with it ourselves, so are fully aware of the effect it has on your life. We also believe that anxiety can be managed and doesn't have to control your life, so we put together this list of the most effective and most popular from our shop which can ease the symptoms of anxiety.
Simply click the picture or heading for more information on any of the products, or click 'Add to Cart' to buy your favourites.
A note: Although a lot of these products are suitable for children, this blog was written with adults in mind. We'll be posting another blog about anxiety in children very soon!
Liquid error: product form must be given a product
Liquid error: product form must be given a product
Mohdoh is mouldable aromatherapy dough, which, when you mould in your hands, releases an aromatherapy fragrance. It combines the tactile play of a fidget toy or stress ball, with the soothing aromatherapy fragrance, so you feel the benefits of both together. If you're feeling panicky or anxious, it's a great way of grounding yourself, as it gives you something to focus on, while the blend of essential oils gently calms you down.
Often when you're in the grip of anxiety, it's had to rationalise what you're thinking and feeling, and everything feels out of your control. We created this notepad to allow you to take a step back and examine your thought processes with a bit of distance and help you to plan a way forward.
Write your worry in the top box, and ask yourself the simply question - 'is it within my control?'.
If you answer 'no', there's a friendly reminder that there's actually nothing you can do about it, so it's all about letting go and moving on. However if there is something you can do, there's space to consider your options and take action!
Corinne Sweet's journal is an incredibly supportive, practical and comforting book, full of prompts, activities and exercises all designed to help ease the symptoms of anxiety.
Understanding the root cause of anxiety goes a long way towards managing it, so she includes a number of helpful prompts based on Cognitive Behavioural Therapy (CBT) to help you get a deeper level of understanding into your thought patterns.
She also includes a number of mindfulness-based exercises to help you relax during anxious episodes, as well as inspiring quotes and advice throughout. There's also plenty of space to record your thoughts, reflections and ideas, and so you can keep track of your progress.
Liquid error: product form must be given a product
Liquid error: product form must be given a product
Overthinking is such a common problem associated with anxiety. Your mind makes wild assumptions and you can often catastrophise the simplest of situations, either ruminating on past ones or worrying about the future.
This Mapology guide is a fun and colourful illustrated guide with plenty of tools and tips to manage overthinking. The two-sided guide unfolds, with a poster on one-side full of uplifting messages, and on the other, detailed support and advice to overcome overthinking. It's a great 'grab and go' way of dealing with overthinking.
I imagine most people know Fearne Cotton for her TV presenting and radio shows but she's written a number of books in which she talks about her experiences of depression and anxiety.
Calm is all about how to create more calm in your day-to-day life, looking at common sources of stress such as work, family and your outside environment and giving tips on how to make these more calm and peaceful.
It's got plenty of grounded, down-to-earth advice on self-care and breathing techniques which are a great way of easing anxious feelings.
Liquid error: product form must be given a product
Liquid error: product form must be given a product
Chloe Brotheridge is a clinical hypnotherapist, nutrionist and former anxiety sufferer so in her book she explores anxiety in great detail.
She explores self-esteem and perfectionism, and their links to anxiety as well as exploring neuroscience and the effect food has on our worrying. The book also includes an in-depth toolkit, full of tools, affirmations and guidance to help you take proactive steps towards managing your anxiety.
It's a really informative guide that encourages you to reflect on so many aspects of your life so you can take simple steps to make real, positive change to your life.
Often when we're in the grip of anxiety, we want some form of immediate relief, but it's not always easy to know where to turn. We designed our Calm Your Mind notepad for those very moments.
We've included a helpful grounding technique, a bit of mindful colouring and some important reminders to help you get through those times when everything feels a bit overwhelming.
We designed this planner in the midst of the Coronavirus Pandemic, but the ideas can be utilised at any time of uncertainty or anxiety. Illustrated by Angela Chick, we've included a number of techniques you can use to get through stressful times, as well as help you regain some control when your worries get the better of you.
Liquid error: product form must be given a product
Liquid error: product form must be given a product
Chamomile tea is well-known for it's therapeutic and relaxing properties. Connect Positivitea is blended with lavender, honeybush and valerian all of which are proven to sooth tensions and anxieties, as well as helping you to sleep making it a perfect cuppa to calm you down at the end of a weary day.
The inclusion of honeybush and lavender make for a really full-bodied flavour with a hint of natural sweetness. I tend to leave the tea bag in my cup the whole time when I'm drinking it, to enjoy the flavour even more!
Mindful colouring is still a really popular and useful way of managing anxiety and giving you an activity to focus your mind on. This book of Calming Calligraphy is full of uplifting quotes and sentiments in gorgeous script, which you can either trace, colour in or draw free-hand. There's shorter 5 or 10 minute practices, all the way up to more detailed 30 minute designs, so you can spend as long or as little time on it as you need.
It's also full of advice on how to do calligraphy so you get to learn a new skill at the same time.
Having anxiety often means your brain is telling you things which aren't true, as an act of self-preservation. But these unhelpful thoughts are extremely limiting and stop you from enjoying life to it's fullest.
This button badge by Katie Abey features one of my favourite phrases - don't believe everything you thing. It's a powerful reminder so not always trust negative and upsetting thoughts which might get in the way of your happiness.
All the products listed have been chosen as they are designed to ease the symptoms of anxiety and as not intended as a replacement to more in-depth medical interventions. If anxiety is having a serious and detrimental impact on your life, please make an appointment with your doctor or GP, or get in touch with any of the support services listed below:
⭐ Mind – www.mind.org.uk – 0300 123 3393
⭐ Samaritans – www.samaritans.org – 116 123
⭐ Rethink – www.rethink.org – 0121 522 7007
⭐ Gofal – www.gofal.org.uk - 01656 647722
⭐ Young Minds - Youngminds.org.uk
⭐ Find a counsellor near you:
🗣 British Association for Counselling and Psychotherapy - www.Bacp.co.uk
🗣 Counselling Directory - www.Counselling-directory.org.uk